The controversial Nollywood actor and media personality, Yul Chibuike Daniel Edochie has kick against the saying that Lagos is a no-man's land as he revealed it is a Yoruba land in a Yoruba State.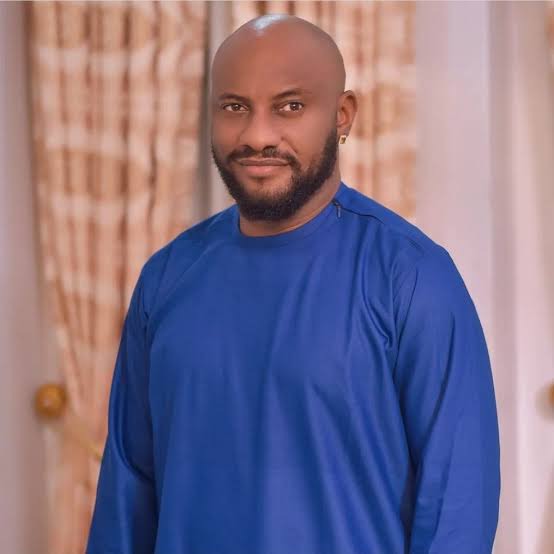 There have been misconceptions among people saying that Lagos State is not a Yoruba land, rather, it is a no-man's land. Yul Edochie has now cleared the misconceptions that Lagos is a Yoruba State in a Yoruba Land. In Yul Edochie's words he said I have lived in Lagos since 2011, I built my house in Lagos, not once have I experienced any form of hate or rejections from any yorubas.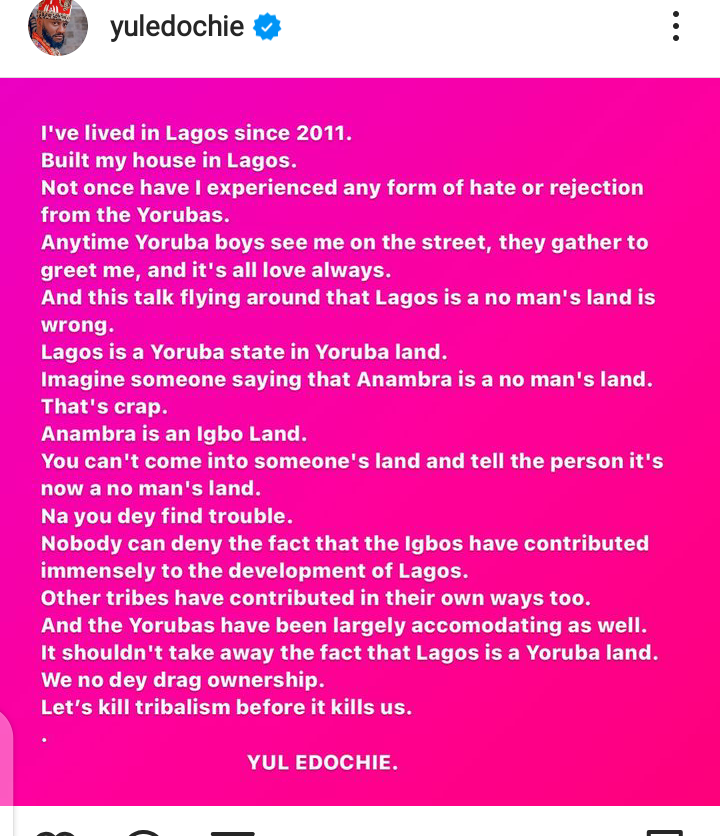 Yul Edochie revealed that anytime Yoruba boys see him in the street, they gather and greet him because it's always love, and this talk flying that Lagos is a no-man's land is wrong, Lagos is a Yoruba State in Yoruba Land. Imagine someone saying Anambra is no man's land, that's a crab, Anambra is a Igbo land.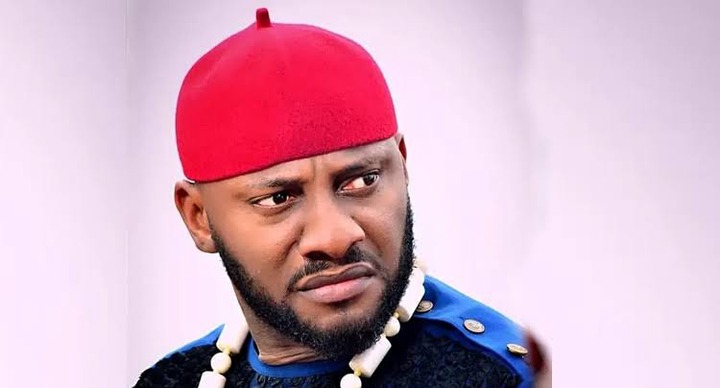 Yul said that one cannot come into someone's land and tell the person it's a no man's land, you are looking for trouble, he added that other tribes has contributed in Lagos State and the yoruba are accommodating, but that shouldn't take away the fact that Lagos State is Yoruba Land, let's kill tribalism before it kills us, he said. What are your thoughts on this? 
Gist_Plug (
)