Majority Leader of House of Reps Doguwa in fresh trouble as INEC issues statement Michael Adesina – 3 hours ago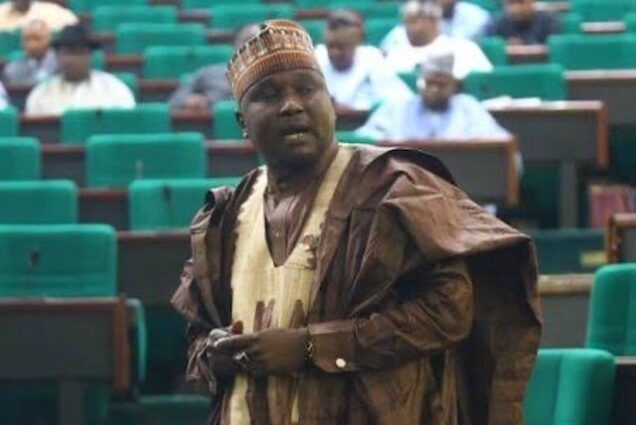 The name of the Majority Leader of the House of Representatives, Ado Doguwa, has been removed from the list of elected House of Representatives members.
The Independent National Electoral Commission had earlier announced Doguwa, a member of the All Progressives Congress, as the winner of the February 25 election in the Doguwa/Tudunwada constituency.
He was recorded to have polled 39,732 votes to defeat the candidate of the New Nigeria People's Party, Yushau Salisu Abdullahi, who polled 34,798 votes.
However, on Tuesday, Doguwa's name was removed with INEC stating that the election result was a "declaration made under duress."
This is the latest in the troubles facing Doguwa, who is facing trial for alleged involvement in the violence that led to the death of three persons.
He was also accused of burning of the Secretariat of the New Nigeria People's Party in the just concluded general election.
The Federal High Court in Kano presided over by Justice Muhammad Yunusa, had on Monday, granted him bail in the sum of N500m.
The judge ordered that he must get two sureties.
The bail followed an application by Doguwa's lawyer, Nuraini Jimoh (SAN), who told the court on Monday that his client was presumed to be innocent pursuant to the provisions of Section 35 (6) of the Constitution.
Justice Yunusa, who granted the application, said the sureties shall be first-class emir and a senior officer in civil service.
The court also ordered Doguwa to drop his passport with the court registry pending the conclusion of his trial.
The lawmaker was restrained from going to his constituency for the March 11 gubernatorial and state House Assembly elections.