"My Son Gbadebo Was Rigged Out Of The Lagos Governorship Election By APC Thugs"-Mrs Rhodes Vivour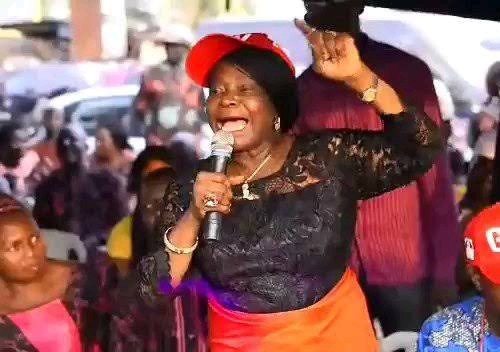 Mrs Rhodes Vivour who happens to be the mother to the Labour Party's Governorship candidate in Lagos, Gbadebo Rhodes Vivour has recently reacted to the outcome of the Governorship elections in Lagos State. According to a recent video that surfaced online, Mrs Rhodes Vivour stated that the experience she had at her polling unit was devastated as she claimed that there were lots of votes buying from the opposition as she asked if it was right for people to vote and show off who they were voting for.
She further revealed that thugs of the All Progressive Congress rigged her son out of the election in Lagos which wasn't acceptable to her.
In her words, "People are buying votes openly, how can you vote and show who you are voting for? And the APC person is capturing you. Is that the society we are trying to change? My son Gbadebo was rigged out of the Lagos governorship election by APC Thugs. The police are seeing vote buying and they are not doing anything."
Kindly share with us your thoughts as we will be expecting your feedback on this.
Bettertainment (
)