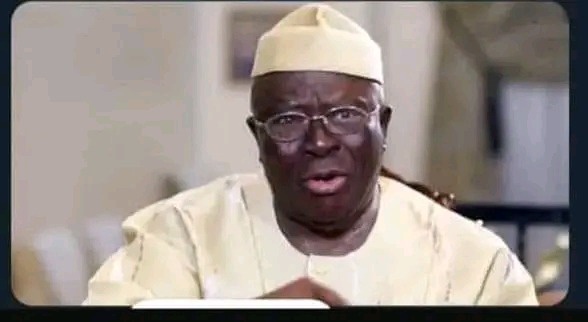 Chief Ayo Adebanjo, the leader of the Afenifere group has finally reacted to the victory of Tinubu at the recently concluded presidential election. Tinubu emerged the winner of the presidential polls after scoring over 8 million votes to defeat the presidential candidate of the Labour Party, Peter Obi and the presidential candidate of the PDP, Atiku Abubakar.
Speaking on a recent interview, the Afenifere leader described the results by INEC that led to Tinubu's Victory as a "daylight robbery." He also tackled INEC for failing to upload the results of the election directly from the polling unit as they had promised.
He said;
"As of that election, there was no result. What they have done to Tinubu is like what they did to the Interim Government of Shonekan. It was a pyrrhic victory allowed. As the leader (presidential candidate) of the Labour Party, Peter Obi said, we will prove it in court…"
"I listened to the chairman of INEC, when Dino Melaye told him to suspend results because of a lot of irregularities. He said, 'why don't you let us correct them before we proceed?' He said, 'No!' But, INEC chairman said, 'let me complete this exercise and I will review'.
"This is a daylight robbery. The whole country supported you (INEC Chairman) to amend the Electoral Law and you promised to transmit the result by electoral means. You now went back to what we have fought against. What a shame! This government is a disaster."
Share your thoughts in the comment section below.
Credit: Vangaurd papers
Divineword (
)