in a news made available by Vanguard news, His Excellency Thabo Mbeki, the former president of South Africa and chair of the Commonwealth Observation Group, has urged political candidates who have been wronged to seek legal remedies.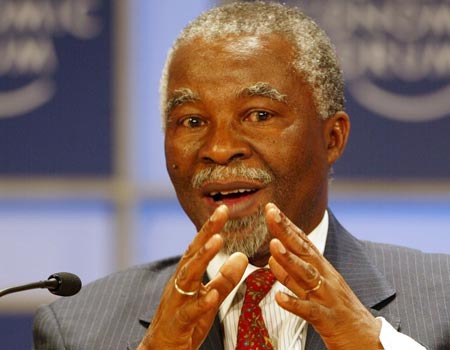 As he delivered the Commonwealth Observation group's preliminary report on Monday in Abuja, he said this.
In order to monitor the presidential and National Assembly elections, Commonwealth observers traveled to the Federal Capital Territory, Benue, Edo, Kano, Lagos, Ondo, Rivers, and Sokoto states.
They watched the nominations, voting, tally, and results compilation.
Mbeki urged people to be patient and let the Independent National Electoral Commission calmly announce the results
All we can do at this stage as we have done in the preliminary report is urge INEC to where possible improve on communication with the public and member of political parties.
"Improve on the counting and collation methods and review the uploading, because these were all systems that INEC promised to rule out without any difficulties."
FrancisWrites (
)