NigeriaDecides: Tinubu Suffers Gaffe While Delivering His Acceptance Speech As President Elect
It is no longer news that Asiwaju Bola Ahmed Tinubu, the Presidential candidate of the All Progressive Congress, defeated his opponents, the Presidential candidate of the Labour Party and the Presidential candidate of the People's Democratic Party, in the just concluded Presidential elections. He has been announced as the President elect by the Independent And National Electoral commission (INEC).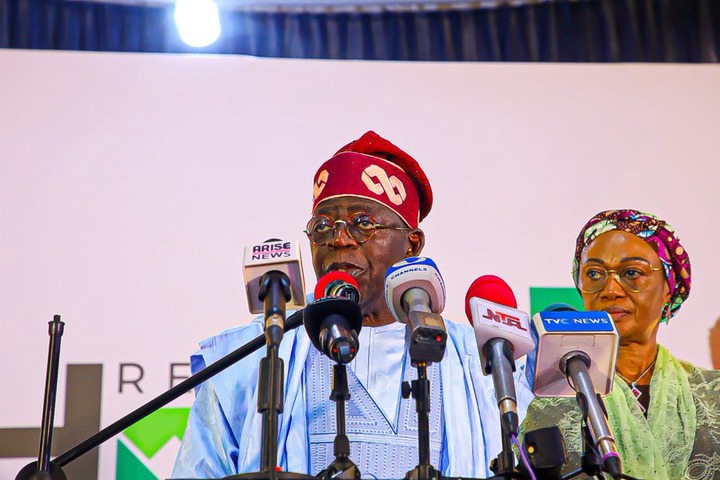 While delivering his acceptance Speech, he thanked Nigerians who came out on Saturday to participate in the Presidential elections, as he noted that the turnout by Nigerians strengthens our democracy. He urged those who contested against him to collaborate and work together with him. However, while delivering his speech, he suffered a gaffe, as he referred to himself as 'Governor' and not president elect.
He said, "Without your Dedication I will not be be standing before you as Governor".
You can watch the video by clicking on the link below;
What do you have to say about this?
Grantenzy (
)