In a recent statement, the Northern Elders Forum (NEF) expressed their belief that the President- elect, Bola Tinubu, will have the toughest job in the world. The spokesperson for NEF, Hakeem Baba- Ahmed, outlined the numerous challenges Tinubu will face in his upcoming presidency. Though Tinubu won the presidential election with the highest votes, Baba- Ahmed believes that his primary challenge will be to gain the trust of Nigerians, particularly those who are aggrieved.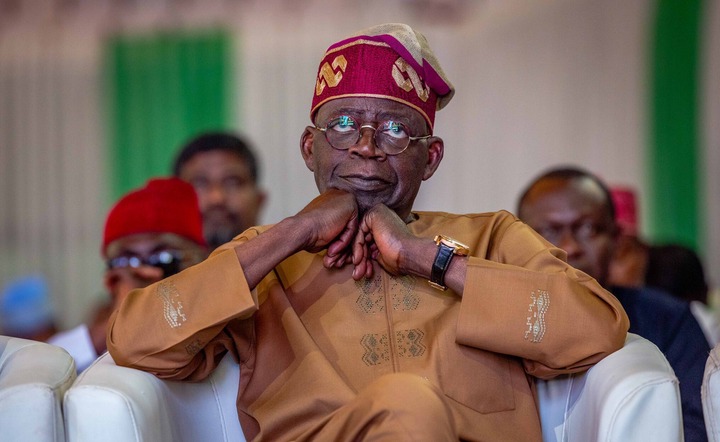 According to Daily Post, in his weekly column, Baba- Ahmed said, "The President to be sworn- in on May 29 will have the most difficult job to handle in the world. His biggest challenge will be to win some trust. No leader anywhere can achieve anything of value unless he can get enough citizens to believe that he means well, and he respects them. The next president will have to build his own foundations of good and accountable government, because Buhari will leave none behind".
Many Nigerians remain skeptical of Tinubu' s ability to lead effectively due to concerns about his past political affiliations and allegations of corruption. In order to address these concerns, Tinubu will need to take decisive action to win over the trust of the Nigerian people.
In a separate development, Femi- Fani Kayode, a chieftain of the All Progressives Congress (APC), has taken to social media to criticize US President Joe Biden for his failure to congratulate Tinubu on his victory in the presidential election.
Biden has yet to call or issue a statement in regards to the outcome of the February 25 polls, which many believe were manipulated. While other world leaders have congratulated Tinubu, Fani- Kayode called out Biden for his silence on the matter.
However, it should be noted that the American State Department and the American Ambassador to Nigeria have both congratulated Tinubu on his victory. Despite this, Fani- Kayode believes that it is important for Biden to add his voice by congratulating Tinubu personally.

Tinubu's upcoming presidency will undoubtedly be challenging. Winning the trust of Nigerians will be crucial if he hopes to succeed in leading the country. Additionally, the international community' s reaction to his victory will be closely watched, particularly with regard to how it may impact Nigeria's relations with other nations, OPINION.
AuthorTwins (
)