Obi Embrace Of Ortom Caused His Loss, I Tried To Stop The Unhealthy Affair -LP Benue Gov Candidate
The Labour Party's Benue State gubernatorial candidate, Hon. Herman Hembe, released a statement on his Twitter account after Mr. Peter Obi's loss in the state to Asiwaju Bola Ahmed Tinubu, the APC's presidential candidate, despite Ortom's endorsement, claiming that Obi's defeat was due to his affair with Ortom. According to him, he made an effort to put an end to the affair, but it was too late.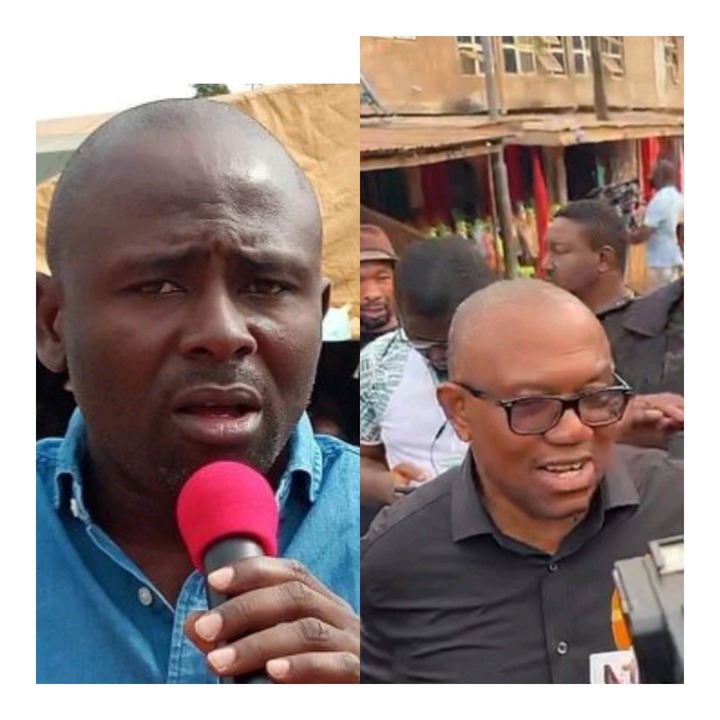 "Peter Obi would have won Benue state," the honorable Herman Hembe stated. He lost because of his support for Ortom and the PDP. I attempted to put an end to the toxic relationship but was unsuccessful. Why tarnish your reputation by aligning with a PDP government that has failed its people and is behind on pension payments (by 52 months) and salary payments (by many months)? Sad. There is no connection between PDP and the Benue Labour Party. That's not something I'd ever advocate for. Where is the appeal in that? The governor himself was unsuccessful in his candidacy for the Senate, and ten of the eleven House seats he had been campaigning for were also lost. If you want a change on March 11th, I urge you to vote Labour, the real alternative.
Below is a printout of Herman Hembe's initial tweet containing his full remarks;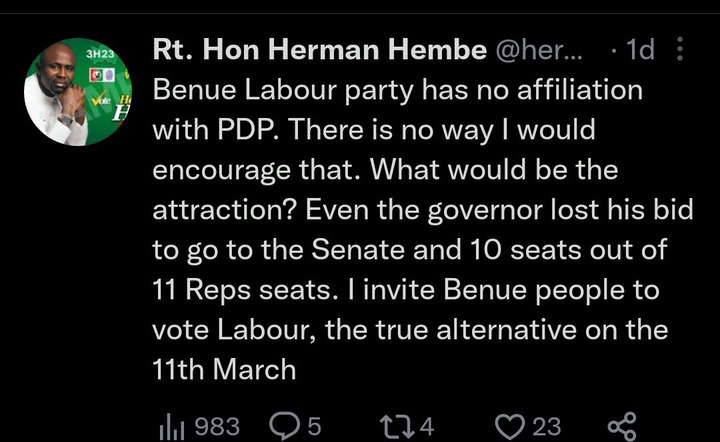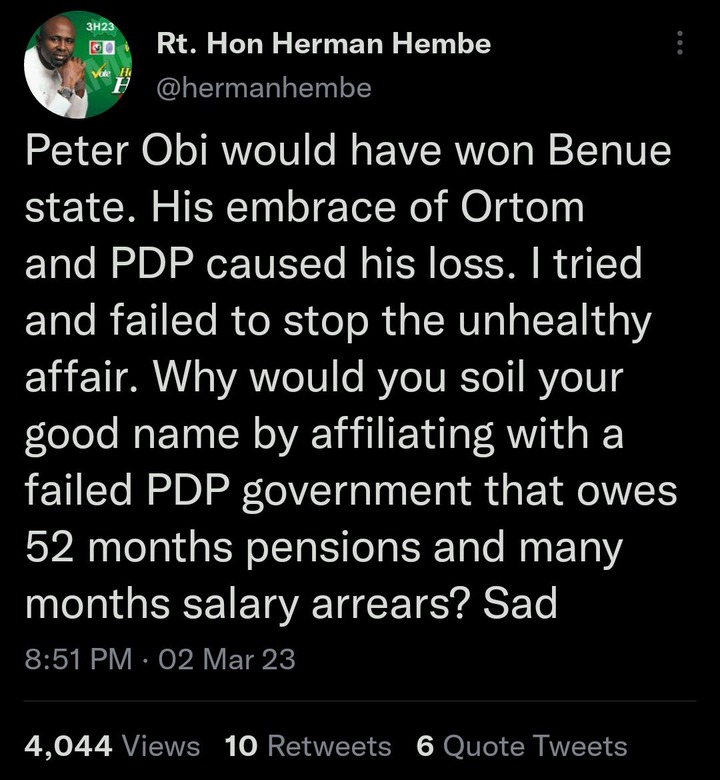 Loyalnews (
)