'Obi Had Almost 600,000 Votes In Lagos, Is It Asiwaju That Caused That Atiku's Humiliation?' -Fayose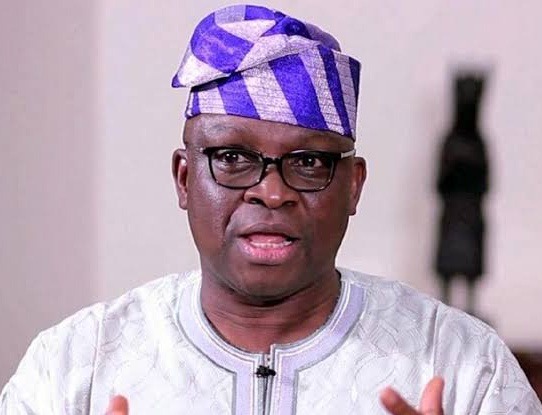 The Former Governor of Ekiti State, Ayodele Fayose has reacted to the foul play comments being made by the PDP over the 2023 election. The PDP PCC had alleged that there is a case of over-voting in the APC results across the nation. Fayose had advised his party to accept their humbling defeat in the election. 
He stated that Peter Obi got almost 600,000 votes in Lagos state without any structure. He alleged that this can not be blamed on Bola Ahmed Tinubu, the candidate of the All Progressive Congress. According to him, the PDP needs to swallow the bitterness of defeat and accept that they mishandled the party problems. 
He said, "Have Dino shown the figures to show overvoting, I was there when Professor Mahmood responded to him. When the figures are more than the accredited that is when you can shout overvoting. 
Unfortunately, PDP never envisaged this Peter Obi hurricane. How do you explain PDP having 75,000 in Lagos? Obi had almost 600,000 votes in Lagos, Is It Asiwaju that cause Atiku's humiliation? Our party at the federal level has become history and we should accept defeat."
Content created and supplied by: OxygenNews (via Opera
News )