"Obi Was Not A Member Of The LP And Not On The Membership Register 30 Days Before LP Primaries" -Sam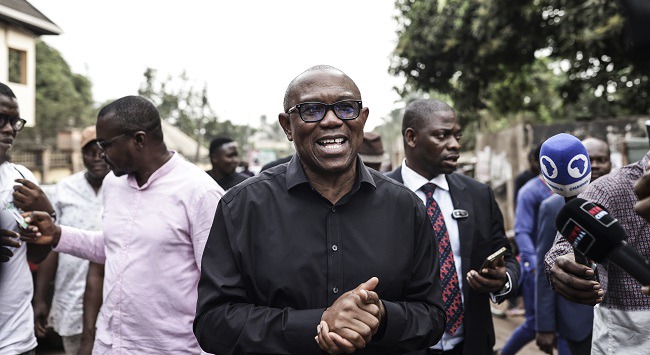 Image Credit: Channels Television.
Sam Omatseye, a well-known Nigerian novelist and ardent admirer of the President-elect, has disclosed that Peter Gregory Obi, the Labour Party's presidential candidate, was not a registered member of the party thirty days before to the party's primary election. He included a quote from the electoral act that contradicts Peter Obi's conduct to support his argument in the tweet.
Sam said that Peter Obi had not fulfilled the conditions to join the Labour Party as a full member prior to the party's presidential primary. Omatseye, however, fervently contends that Peter Obi ought to have been disqualified for disregarding the nation's constitution.
The novelist said: "Mr. Peter Obi was not a member of the Labour Party and not on the membership register 30 days before the Labour Party Primaries and as such does not qualify to be Labour Party Candidate, in contravention to the S77(2 and 3) of the Electoral Act 2022".
Source: Sam Omatseye tweet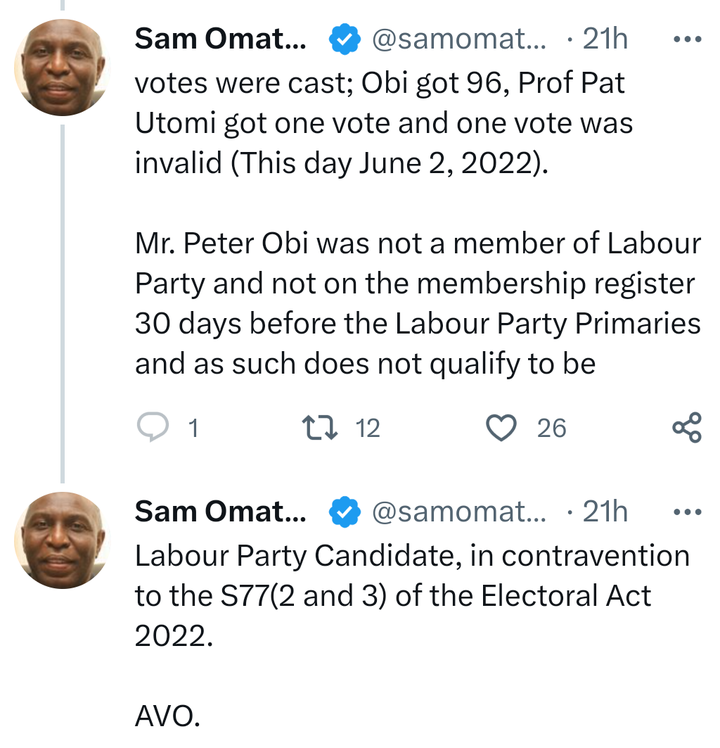 Dear regarded perusers, Generously share your thoughts concerning this articles.
HealthyMe360 (
)