PDP Has Spent Over N400 Billion On Their Presidential Election Campaigns- Dino Melaye Reveals
The People's Democratic Party presidential campaign council reportedly spent more than N400 billion on their campaigns, according to Senator Dino Melaye, the Atiku-Okowa presidential campaign council's spokesperson.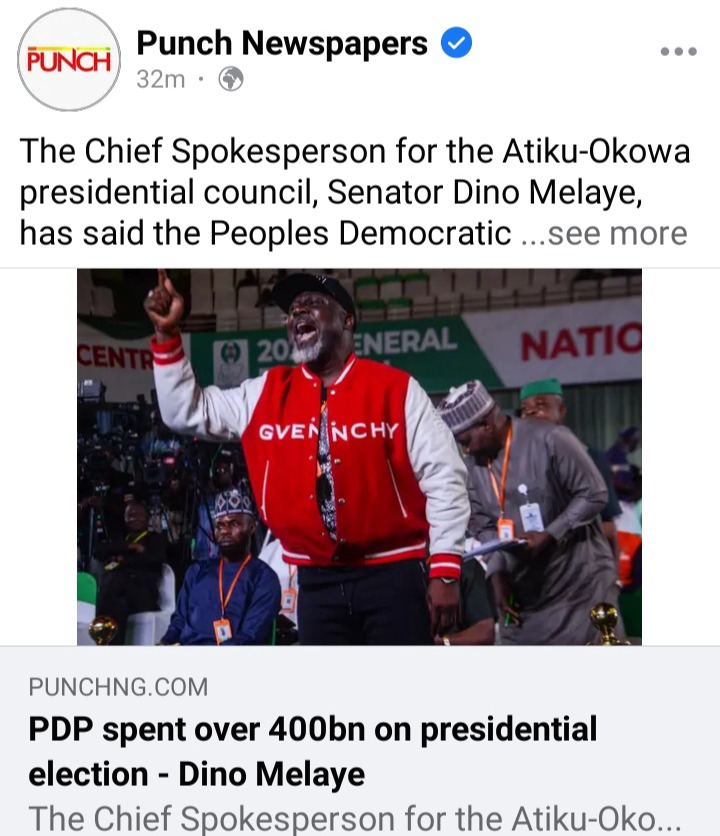 Source: Punch papers
The spokesperson revealed this in a video that the PUNCH was able to secure on Monday night.
Melaye claimed that the entire idea of revamping the naira was a ruse in the one-minute, 45-second video.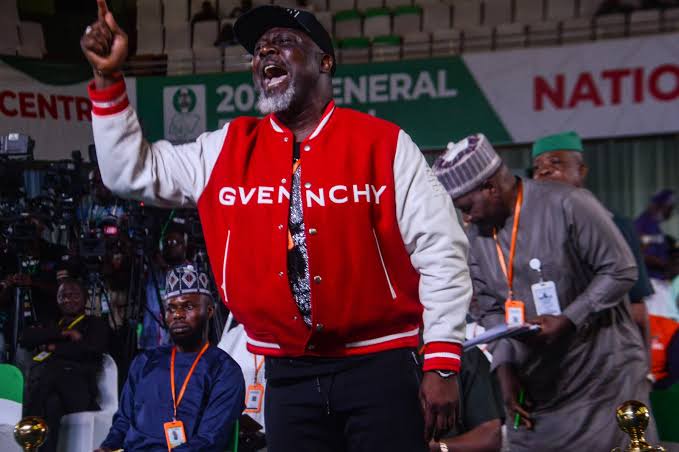 This occurs just hours after the PDP leadership, led by Senator Iyorchia Ayu, stormed the INEC offices in protest over the announcement that Bola Tinubu, the presidential nominee of the All Progressives Congress, would be the next president following the elections on February 25, 2023.
The PDP, Labour Party, and New Nigeria Peoples Party disputed the results, claiming that the poll was tainted by violence, rigging, and lack of integrity due, among other things, to the failure to upload the presidential election results to the IRev portal in real time on Election Day.
Isthisreal1 (
)