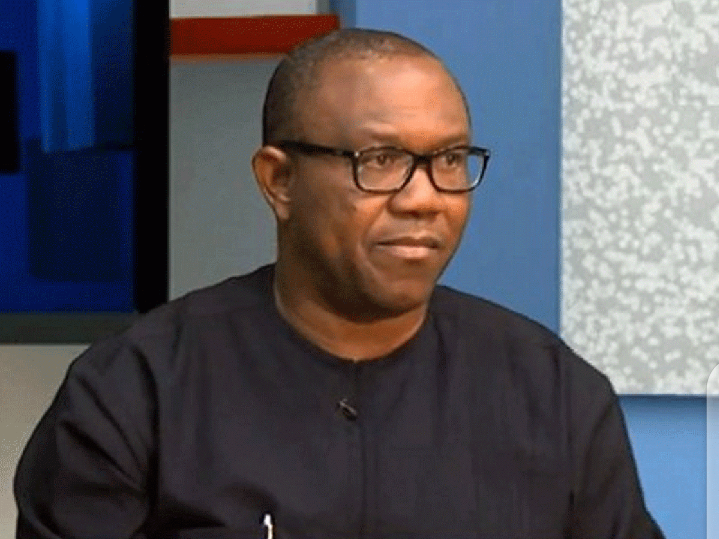 Candidate of the Labour Party, Mr. Peter Obi, has stormed the Presidential Election Petition Court, PEPC, sitting at the Court of Appeal in Abuja, to await ruling on request by the Independent National Electoral Commission, INEC, to be allowed to reconfigure the Bimodal Voter Accreditation System, BVAS, it used for the presidential election.
Obi travelled to the tribunal with a group of his supporters, including Chief Victor Umeh, the senator-elect for the Anambra Central Senatorial District.
The tribunal is also anticipated to make a decision regarding Bola Tinubu's plea for access to confidential materials INEC used for the February 25 presidential election on behalf of the All Progressives Congress, the party in power.
Both Obi and Atiku Abubakar, the PDP's presidential candidate, had pleaded with the court to reject INEC proposal.
For Saturday's elections
The governorship and state assembly elections set for this Saturday, as well as other delayed elections, were the first to use the BVAS, hence INEC had stressed that the reconfiguration was required.
It said that it would be difficult to carry out the scheduled elections without a fast modification of the injunction the court previously issued to Obi and Atiku, particularly the one prohibiting it from interfering with information contained in the BVAS.
But, Obi and his party also requested authorization to undertake a physical inspection of all the BVAS that were utilised for the presidential election in a new application labelled CA/PEC/09m/23.
Obi and the LP claimed that the main goal of their application was to enable them to extract data from the BVAS that "reflect the actual results from Polling Stations," according to their team of attorneys under the direction of Dr. Onyechi Ikpeazu (SAN).
They expressly applied for; "permission to carryout digital forensic and physical inspection of BVAS, etc", as well as to obtain the Certified True Copy, CTC, of all the data in the BVAS.
"My Lords, the purpose of this is to protect the evidence before INEC reconfigures the BVAS.
Ikpeazu (SAN) continued, "This is because if they are eliminated, it will impact the core of our argument.
Election
There were 17 other candidates who ran for president, but Tinubu of the APC was proclaimed the victor by INEC.
In order to overcome Atiku, who received a total of 6,984,520 votes, and Obi of the LP, who finished in third place with a total of 6,101,533 votes, Tinubu amassed a total of 8,794,726 votes, according to INEC.
Nonetheless, the PDP and the LP both disapproved of the election's results and threatened to sue to overturn them. According to Vanguard report.
Ismaeeliii (
)