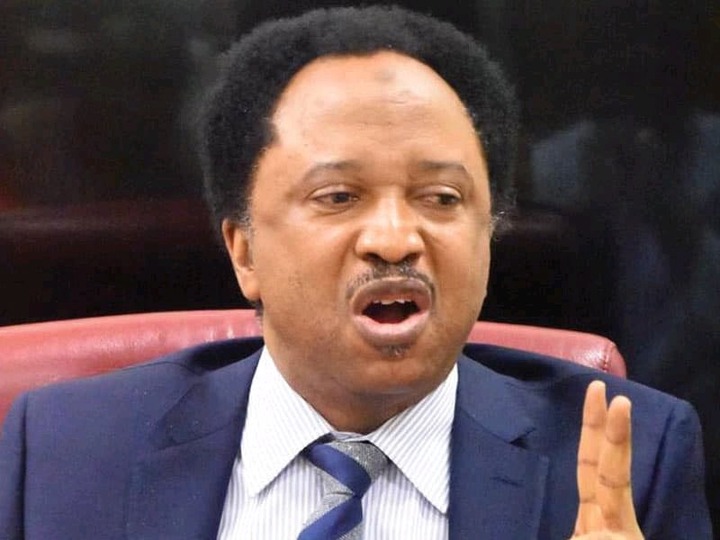 President Muhammadu Buhari, according to former Kaduna senator Shehu Sani, has never congratulated a candidate he ran against in an election.
Sani made this statement in the wake of the contentious Nigerian presidential election that recently ended.
The Independent National Electoral Commission (INEC) announced that Asiwaju Bola Ahmed Tinubu, the APC's presidential candidate, had won the poll (INEC).
Atiku Abubakar of the Peoples Democratic Party (PDP) and Peter Obi of the Labour Party, two of Tinubu's opponents, have, however, rejected the election's results.
Pressure from many Nigerians has increased on the presidential hopefuls to admit loss and congratulate the election winner.
Peter Obi and Atiku have declined to congratulate Tinubu. Each of them asserted that they had won the election, and they each promised to defend their right to do so in court.
Shehu Sani responded to the development by claiming that President Buhari has never wished his rivals luck in an election.
He stated: "In every election he opposed, barring the one he won, President Buhari has sued. Moreover, President Buhari has never complimented any opponent."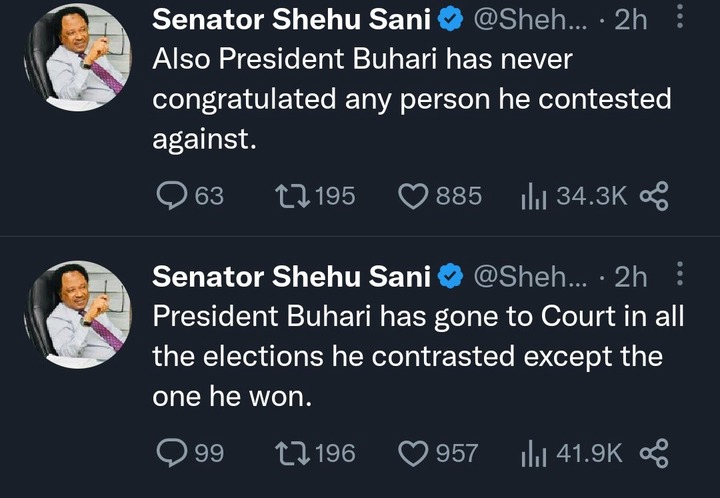 Recall that in 2003, 2007, and 2011, Buhari ran for president but was unsuccessful. 2015 saw his election victory.
Please feel free to share this article with all your friends and family
DrStrangemedia (
)