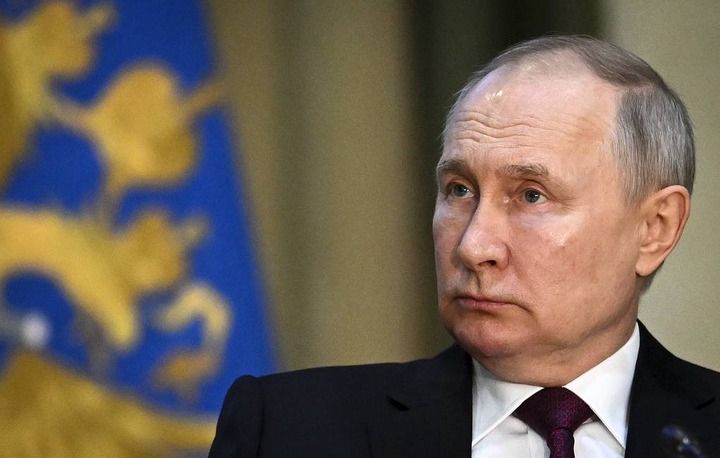 According to Russian news agency TASS, Russian President Vladimir Putin has asked that prosecutors respond sternly to any attempts to undermine Russia's sociopolitical situation.
"Prosecutors should take a more active role in combating extremism." As I mentioned at a recent FSB board meeting, the frequency of such offenses rose last year. I am requesting that you respond brutally to attempts to undermine the country's sociopolitical situation. "Putin stated this during a Prosecutor General's Office board meeting on Wednesday.
Putin encouraged unwavering attention to critical responsibilities such as judicial prosecution support, environmental preservation, and monitoring offenders' rights.
Putin complimented the prosecutors for their professionalism and diligence at the end of his introductory remarks. He expressed confidence that the prosecutors would maintain the pace and quality of their work, as well as employ all of their authorities to preserve the rights and legitimate interests of individuals, society, and the state. "Thank you for your time, and please accept my best wishes," Putin said at the end of his address.
Russia has implemented new regulations against critics since the start of the Ukrainian offensive, including one that penalizes what officials consider "false news" regarding the army.
According to the rights monitoring group OVD-Info, authorities arrested at least 19,500 individuals protesting the clash.
The disagreement also sparked a wave of arson assaults on military recruitment offices.
According to Russian news outlets, a Russian military court sentenced 22-year-old Kirill Butylin to 13 years in jail on Wednesday for setting fire to an enrollment office in a village outside Moscow.
Putin also directed prosecutors to strengthen "the basic rights of personnel, participants, and veterans of the extraordinary military operation" in Ukraine.
"We are implementing large-scale constructive measures aimed at strengthening the country's sovereignty and future," Putin stated.
LookCloserLerin (
)