Netizens have reacted after a video surfaced online showing the moment some Igbo elders were pledging their support to the president-elect, Asiwaju Bola Ahmed Tinubu during a conference.
It's no news that the All Progressive Congress's Bola Tinubu won the just-concluded February 25th presidential election, defeating the Peoples Democratic Party (PDP) presidential candidate, Abubakar Atiku and Labour Party's Peter Obi.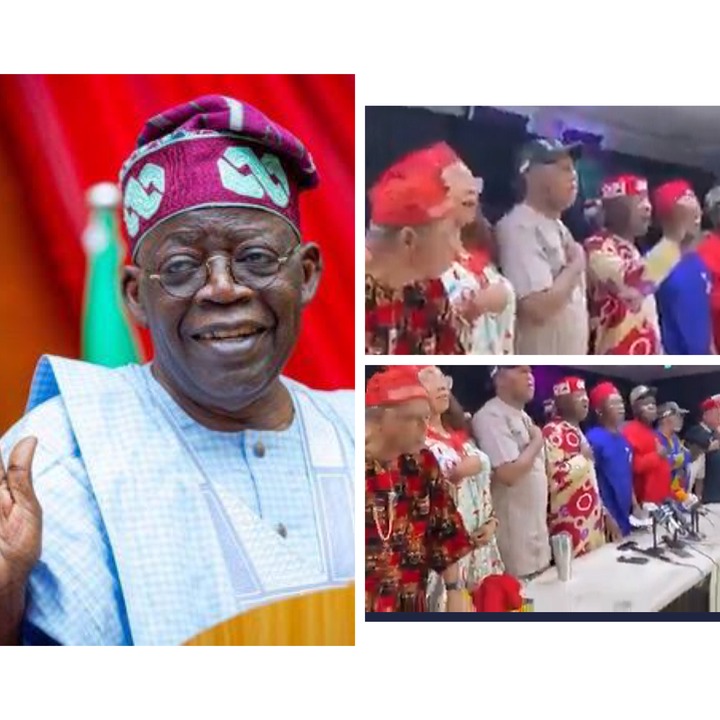 In the morning of Wednesday, the 1st of March, the Independent National Electoral Commission (INEC) declared APC's Tinubu president-elect having polled a total of 8,794,726 votes.
A lot of prominent people have been congratulating and pledging support to him on the journey of his presidency. 
In a video uploaded online by The Nation Nigeria on Friday, the 3rd of March, some Igbo elders can be seen pledging their support for the president-elect, Asiwaju Bola Tinubu. They can be heard singing a song in which the lyrics go:
"On your mandate we shall stand 
Bola, on your mandate we shall stand".
This seems like a good development because Bola Tinubu, during one of his campaign speeches, had said that he would be fair to all tribes.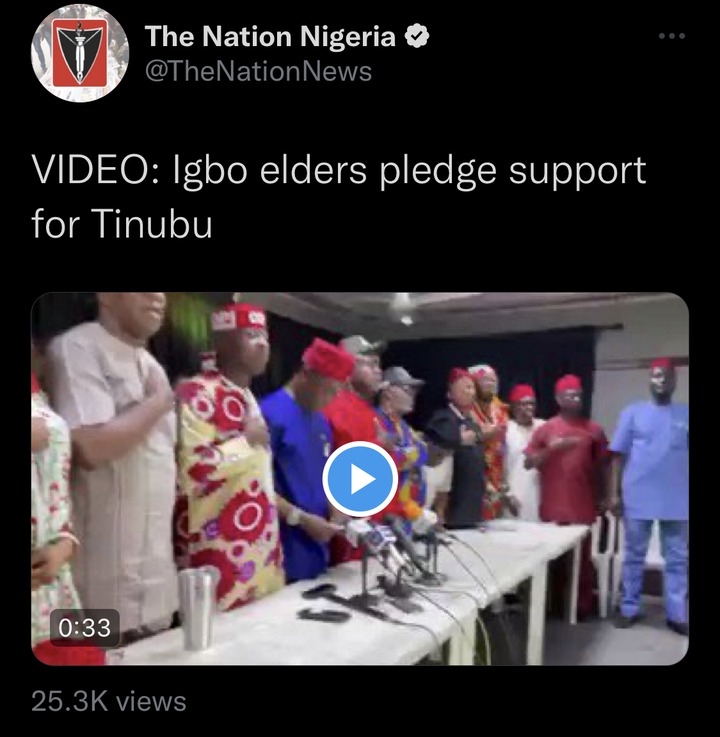 While speaking at an endorsement rally organised by the Arewa Community in January, Tinubu promised that under his leadership, Nigerians will live in peace regardless of ethnic and religious differences.
The video of the Igbo elders pledging support to Bola Tinubu has caused a stir as Nigerians shared their various thoughts on it. Some of the reactions are as seen below.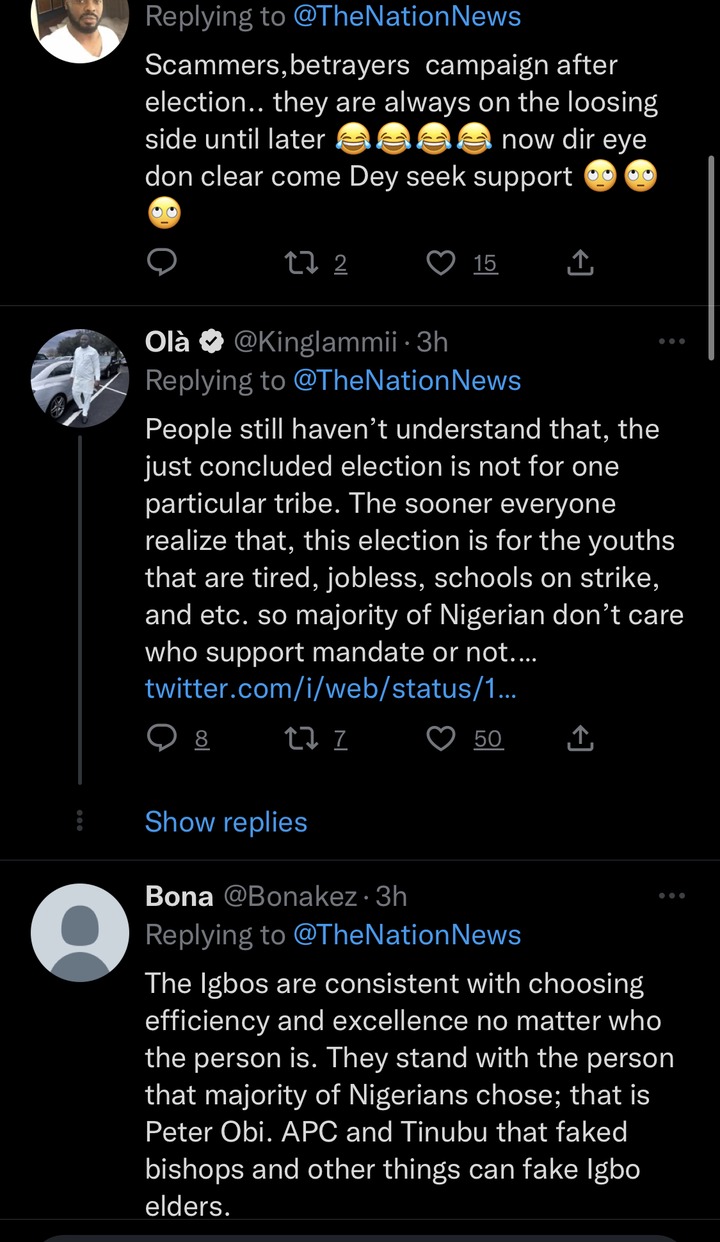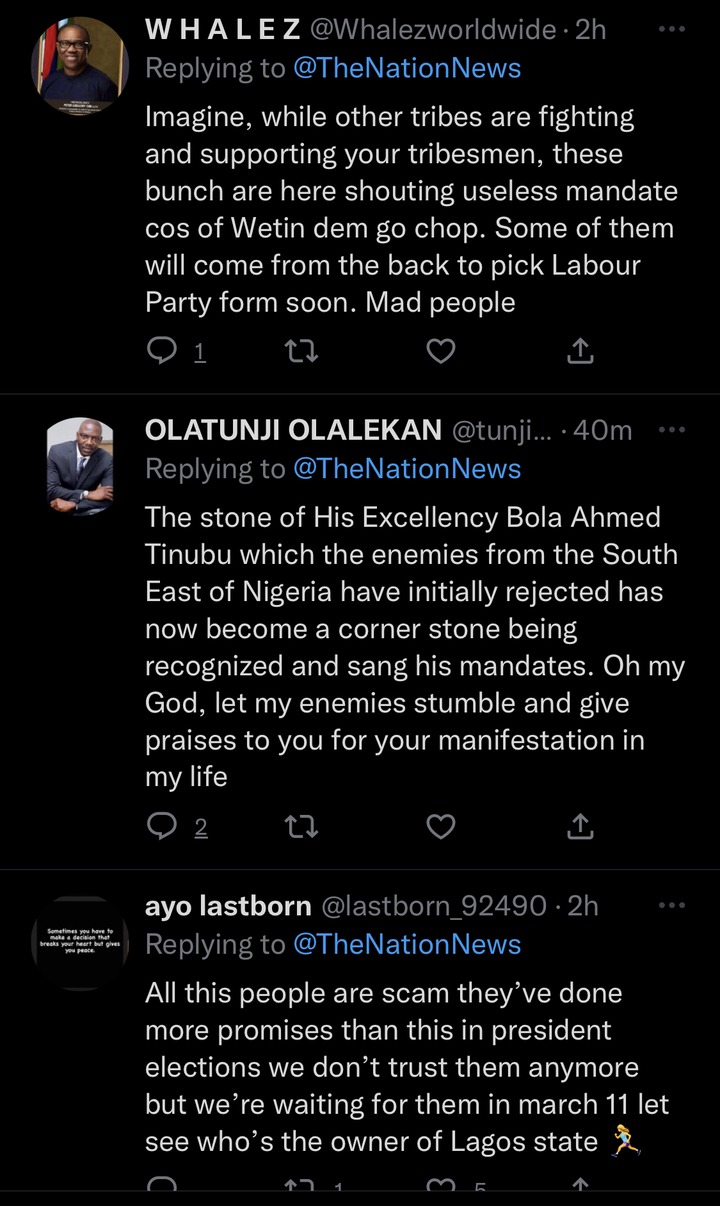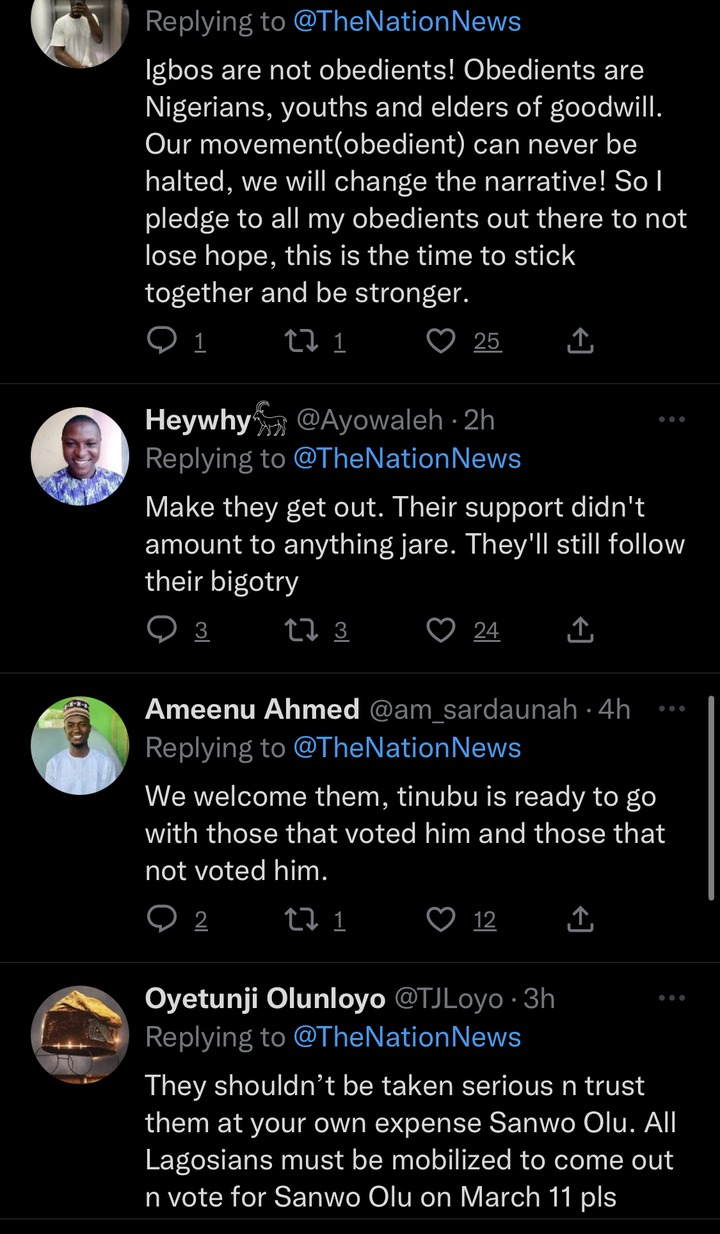 Real_Gist (
)