Reactions As LP Presidential Candidate, Peter Obi Visits The Woman Who was Attacked During Election
Reactions trailed on social media from supporters, fans , and followers of the Labour Party (LP) Presidential candidate, Peter Obi as he took to his official Instagram page to share lovely pictures as he visited the woman, Mrs Jennifer Efidi who was attacked at her Polling unit on 25th during Presidential election.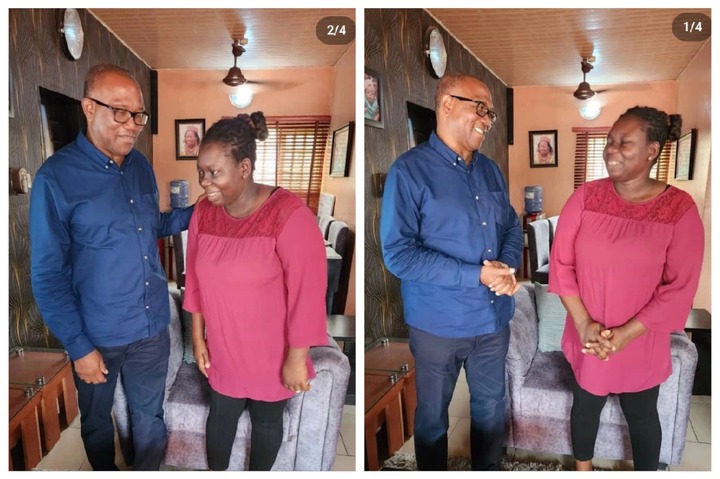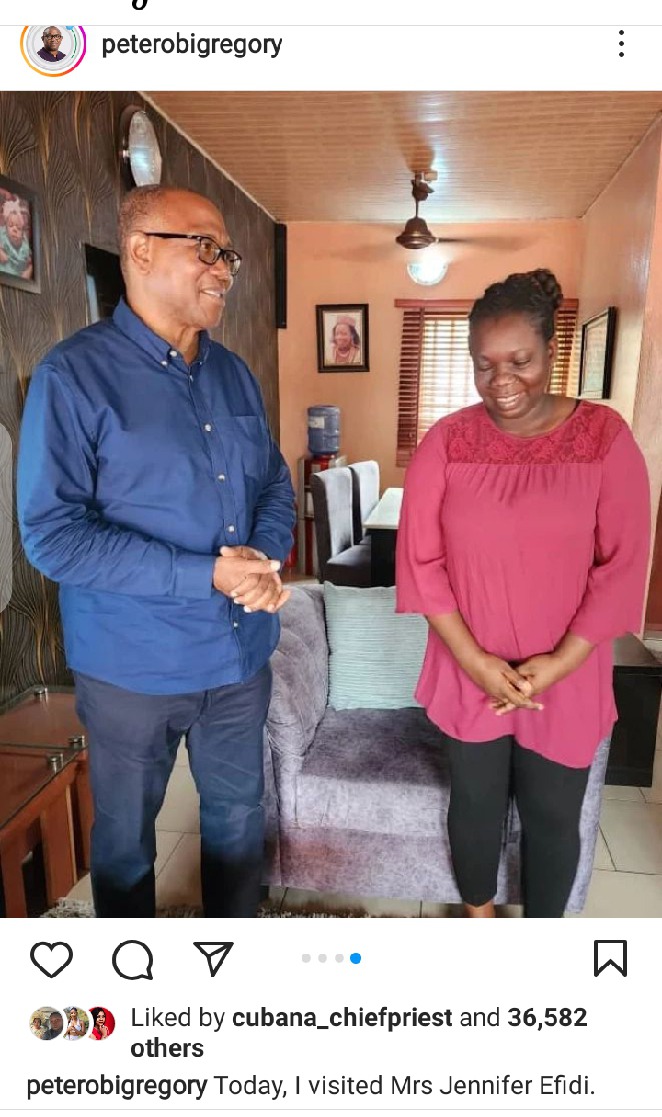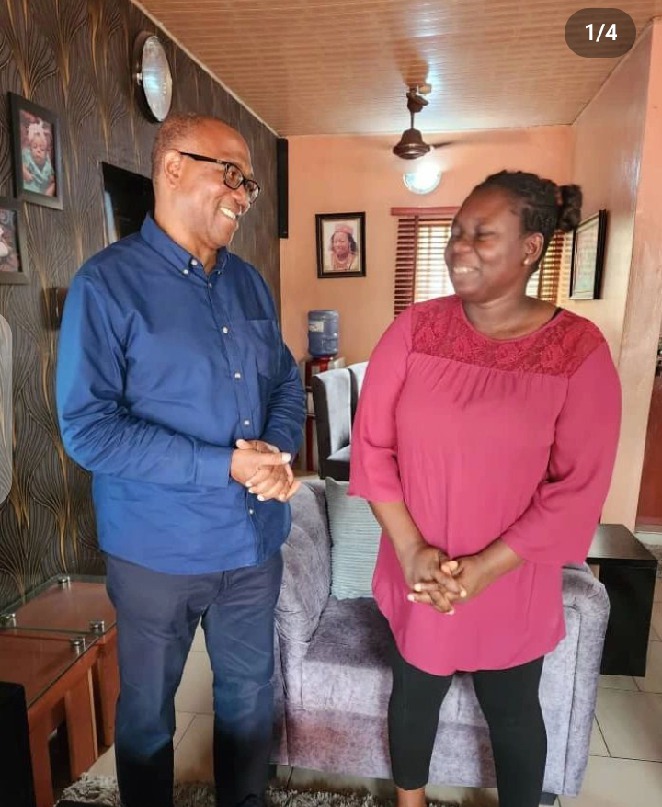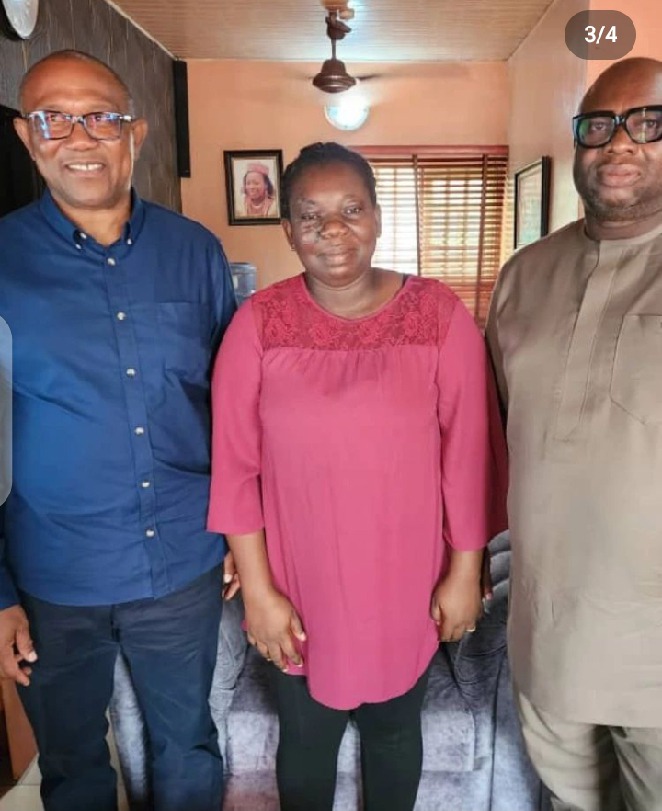 Labour Party Presidential candidate, Peter was seeing with Mrs Jennifer Efidi and her husband, smiling as they posed for the camera in different styles.
He made known in his post that Today, he visited Mrs Jennifer Efidi. She was attacked on 25th February in an attempt to stop her from voting, but she stood her ground. Jennifer is one of the great icons of Nigeria:s democracy.
He added that Jennifer is his point of contact with every Nigerian who suffered a similar Fate in their bid to exercise their voting rights, and contribute to a new Nigeria. Like many Nigerians, I acknowledge her bravery and resoluteness. Jennifer is a true manifestation of profiles in courage for a new Nigeria.
Checkout some people's comments below.
Sunnewsop (
)