Reactions Fani-Kayode Writes About Reports That Obi Won 19 States in the Just Concluded Election
Former Minister of Culture and Tourism of Nigeria, Femi Fani-Kayode, has made a statement on his official Twitter handle about reports that Peter Obi won 19 states in the just concluded election. In an official statement he released on his official Twitter handle, the politician says, "The greatest and most obvious falsehood and deception of this dispensation and possibly in the history of Nigerian politics is the absurd notion that Peter Obi and his Labour Party won 19 states in the just concluded presidential election." It is horrendous mendacity and a monstrous lie.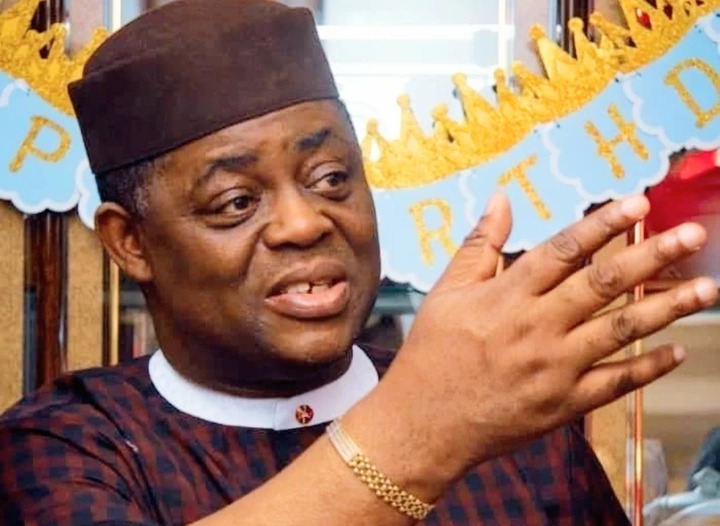 See the screenshot of Fani-Kayode's tweet below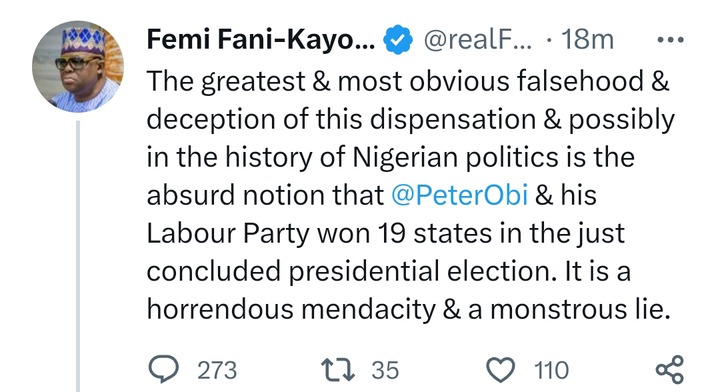 There were a lot of reactions to Fani Kayode's tweet, and some well-articulated ones are posted below 
A user by the username Everywia wrote, "It's only in Nigeria that someone will rig such an obvious election and still have the nerve to be on Twitter insulting and speaking English to look smart instead of being in prison."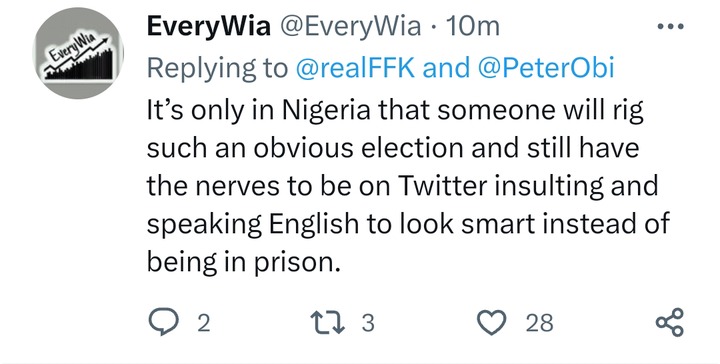 Ola wrote, "Dear sir, You jump on almost every discussion out there, even if there may be some truth in what you just said: you can't be trusted because you used to be Tinubu's biggest critics, and all of a sudden you think he's good enough. The bandwagon fans are coming for you.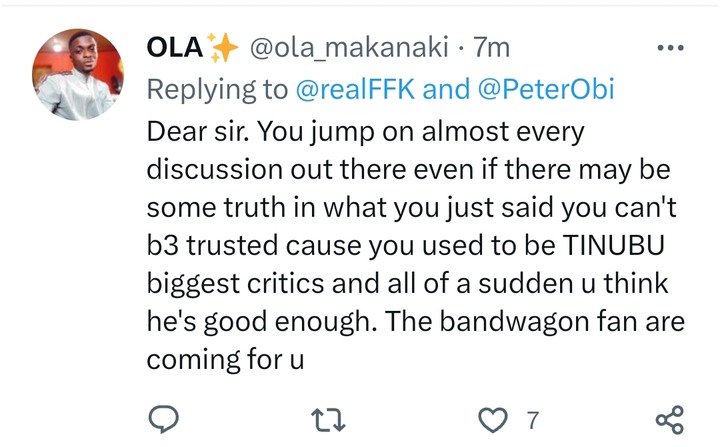 Kejay Prince wrote, You sound worried and look afraid. Boy, go to the INEC irev portal and see for yourself, but I must warn you: do not collapse out of frustration when you find out that the Mahmood, the premature "Riga," did y'all dirty. Give up Femi; it's the end of an era… No more free egusi soup!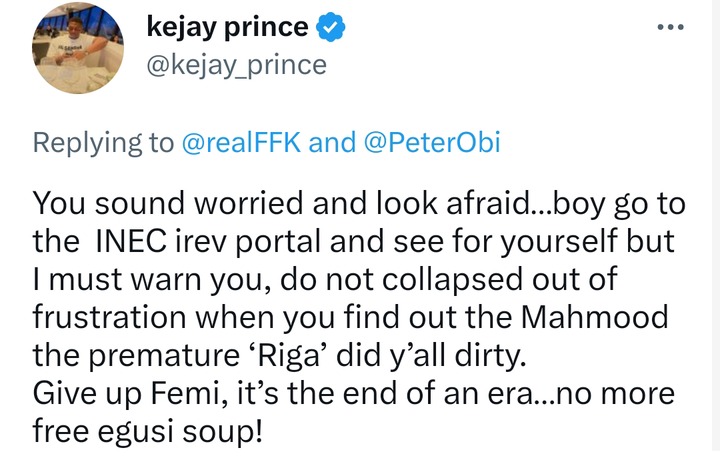 Recall that Peter Obi and his team have made it known to the public that they will take their case to court as regards the electioneering process of the 2023 presidential election. 
TheTirelessWriter (
)