Reactions Trail Peter Obi's Tweet to Victims of Electoral Violence in Lagos and Other States
Following reports of electoral violence recorded during the just-concluded governorship and state house of assembly elections in Lagos State and various parts of the federation, the presidential candidate of the Labour Party (LP), Peter Obi, took to his social media timeline to sympathize with the victims.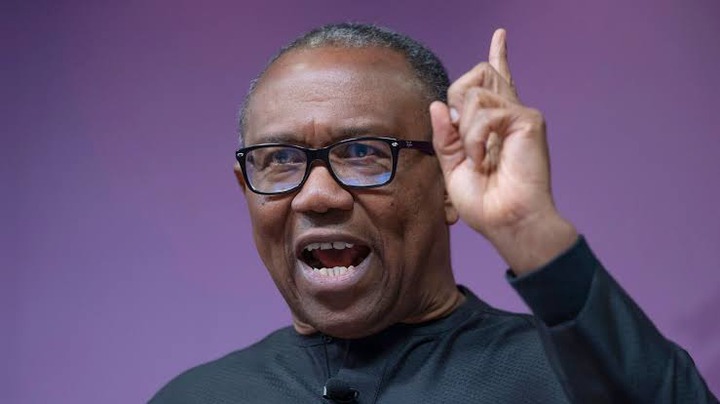 Peter Obi tweeted, "With sadness, my heart goes deeply to the Nigerians who lost their lives and those who were maimed for participating in such a simple thing as an election. My prayers and wishes for a quick recovery for the injured."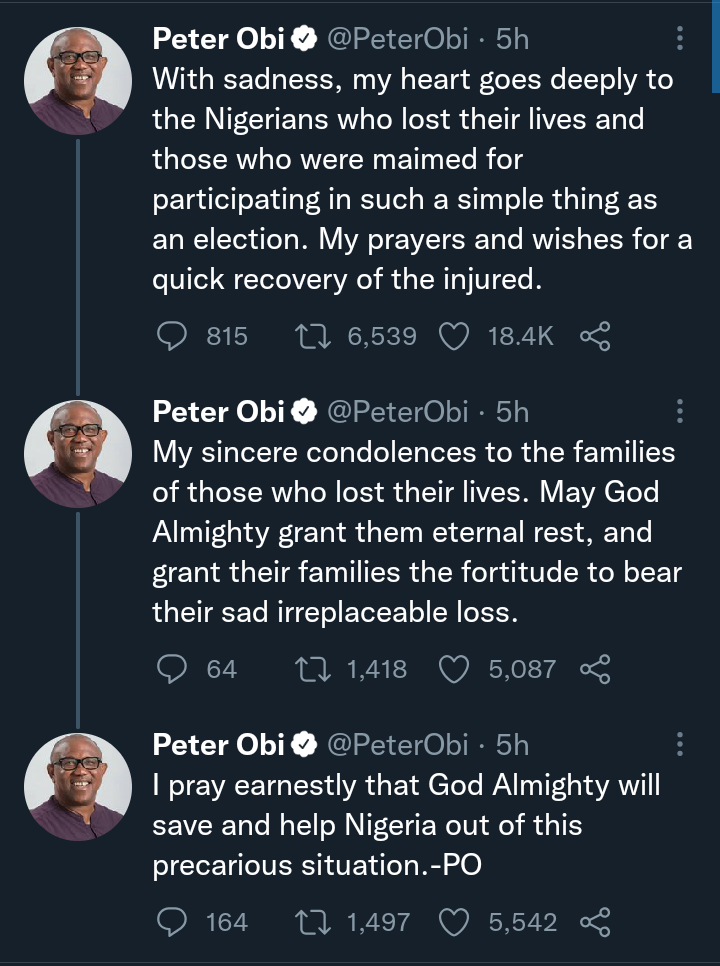 "My sincere condolences go out to the families of those who lost their lives. May God Almighty grant them eternal rest and grant their families the fortitude to bear their sad, irreplaceable loss. I pray earnestly that God Almighty will save and help Nigeria out of this precarious situation."
This tweet sparked a plethora of reactions from his fan base, as you will see in the pictures below.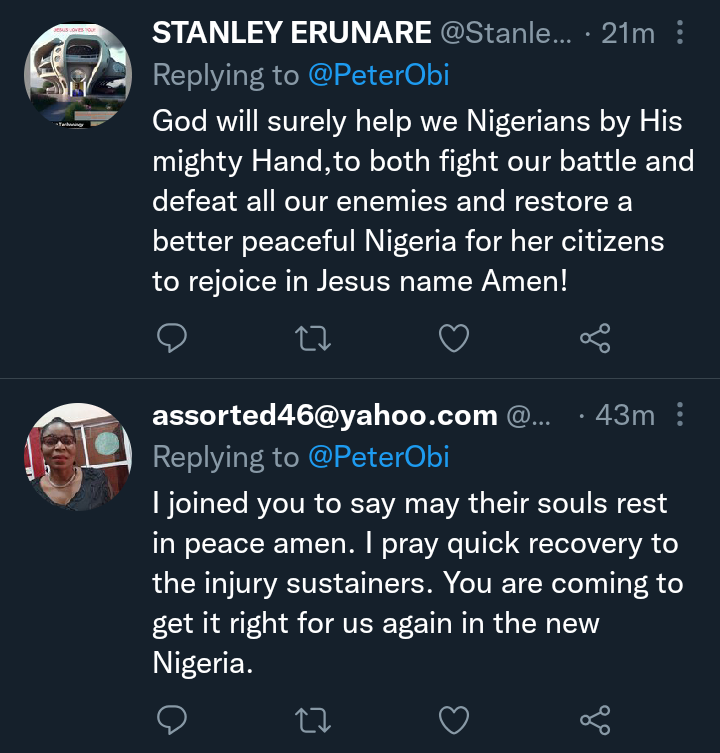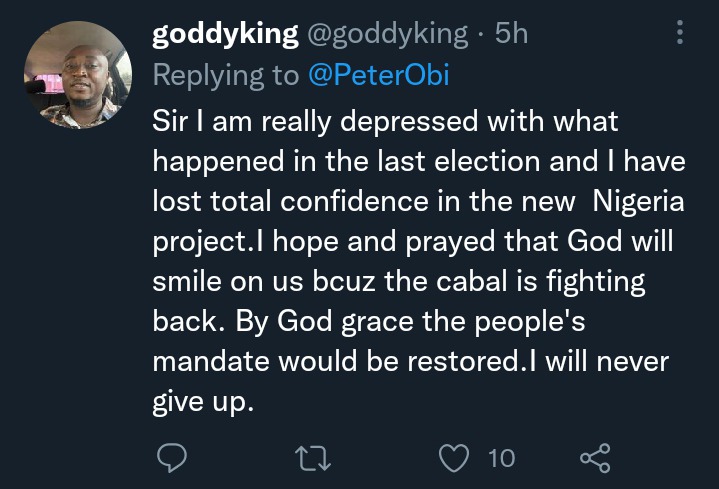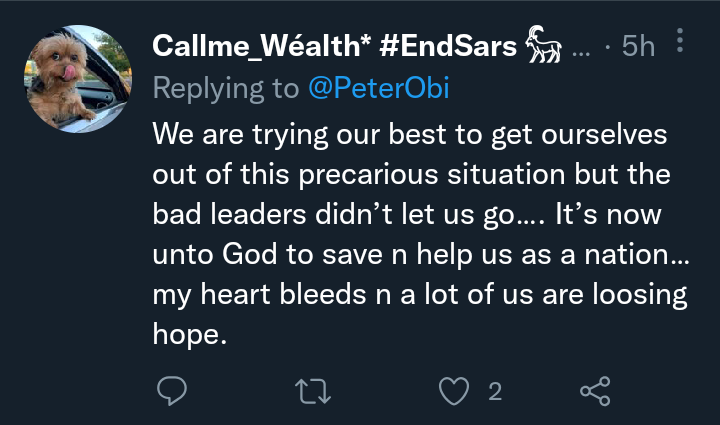 Extraordinaire432 (
)