Report That Governor Wike's Only Son Shot Dead in USA Over Election Results is Fake — River Govt.
The Rivers State Government has dismissed allegations that Governor Nyesom Wike's son was murdered in the United States, as the rumors are untrue.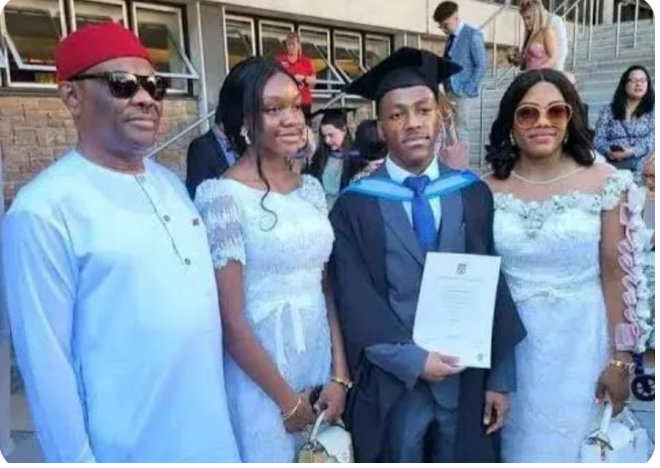 Chris Finebone, the Commissioner for Information and Communication, stated in a press release on Wednesday that the claims that the governor's son was killed in the US because of his father's supposed involvement in the recent Presidential and National Assembly elections in Rivers State are baseless.
According to reports circulating on social media, Wike's son was shot dead in California, USA, and the post was captioned "Breaking news: Wike's only son shot dead in California, US, over father's act in Rivers election." 
A picture being widely shared on social media showed the governor's son wearing a graduation gown during his convocation at a university in the United Kingdom last year, with the governor, his wife Justice Suzette, and daughter beside him, posing for photos.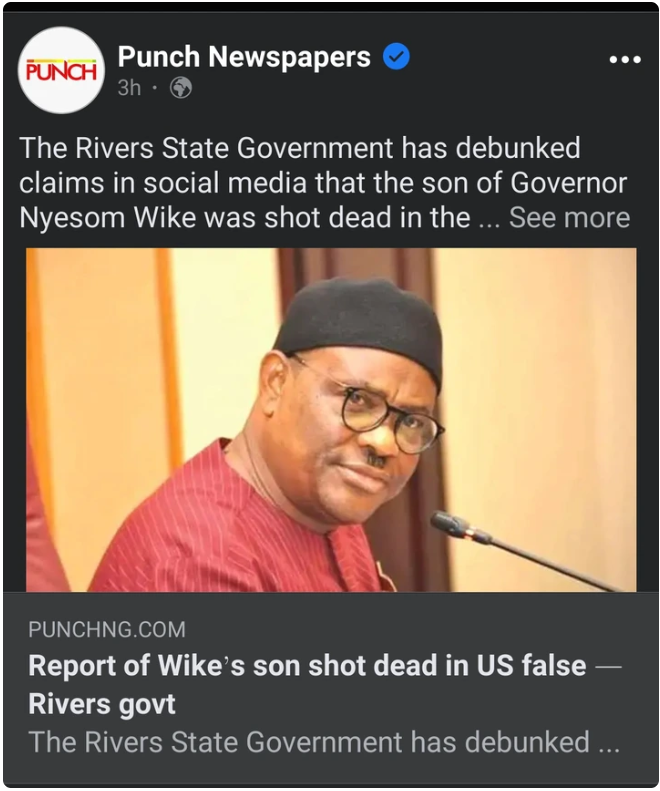 However, Finebone refuted the rumors and declared that the governor does not have a son or any offspring in the United States. He also called the report another lie and threatened to take legal action against anyone spreading such malicious rumors.
Tarifree (
)