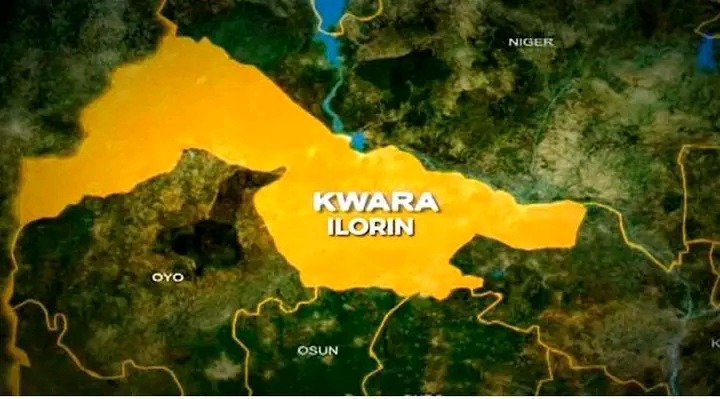 A tragic incident occurred in Ilorin, the Kwara state capital, on Thursday morning when a mobile police sergeant, attached to the Kwara State Government House, reportedly killed his suspected lover and later shot himself dead in a school premises located at Agba Dam Housing Estate, Gaa Akanbi, Ilorin. The incident was said to have been caused by a misunderstanding between the sergeant and his lover, identified as Tosin, a mother of one.
The police public relations officer of the Kwara State Command, Okasanmi Ajayi, confirmed the incident in a statement titled 'RE: KILLING OF A LADY AND SELF BY A POLICE SERGEANT IN ILORIN'. According to the statement, the deadly incident was an aftermath of love gone sour and has nothing to do with police brutality. The statement further revealed that the commissioner of police for Kwara state, CP Paul Odama, psc+, dispatched a team of policemen and detectives to the scene immediately after receiving the information.
The incident has left many in shock, including the elder sister to the deceased, who was seen at the family house close to the school but refused to speak on the matter, stating that she was too shocked to talk at the time our correspondent got to the family house.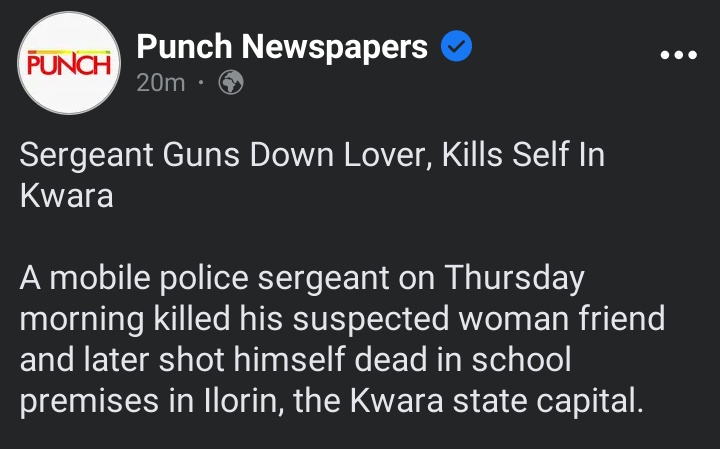 This tragic incident highlights the need for individuals to be cautious in their relationships and to seek help when experiencing challenges. Misunderstandings in relationships are not uncommon, but it is important to seek help from trusted individuals or professionals when such situations arise to prevent tragic outcomes like this.
Trendingg (
)