Nollywood actress Omoni Oboli has taken to social media with a post assuring concerned fans and colleagues on the welfare of Chioma Akpotha
Oboli disclosed that she spent the night with the actress, who went through a traumatic experience at her polling unit on election day
According to Oboli, the actress is slowly coming around, and many flooded her comment section with more comforting words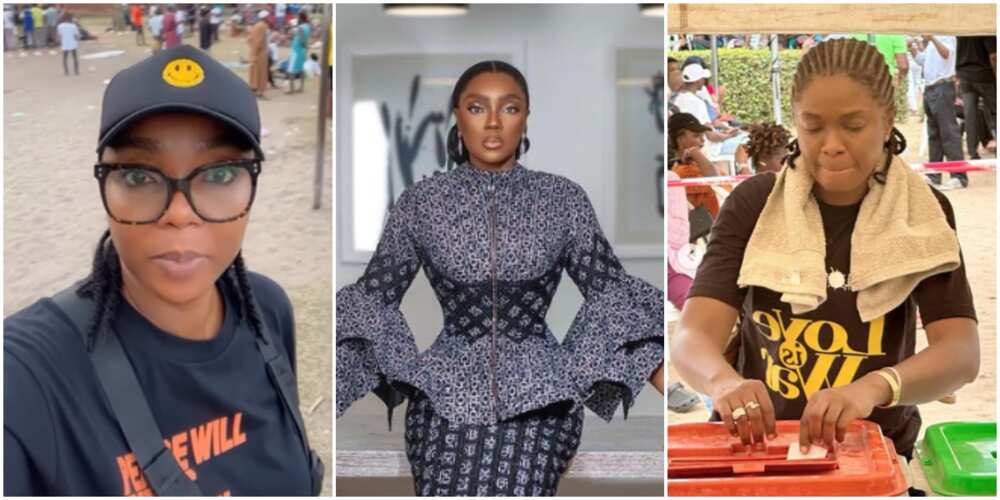 "Spent the night with my one true love. My sister friend @chiomakpotha. My hero! One of the strongest women I know. She's ok guys. I know y'all have been worried.
"Shaken but not defeated. You fought for all of us! You have always been for the good of the people! Posterity will forever be kind to you and your children Nkem. We will NEVER forget!"
Fans react to Omoni Oboli's post
"Omoni, thanks for the update. Please give her a big hug for me. Tell her we love her. Adakaibeya ka o bu. Ada na ata ukwu anu."
"God bless her immensely fashe deserves all the love and accolades bravo Chioma."
"Omoni thanks so much for this. You both mean so much to us. Give Chioma a warm hug for us from Aussie."
"She is a hero, don't mind them pull them down, sited very far away digging in the past to look for skeletons like they are more perfect….we love you both you're Nigerias treasures."
"God bless you both for all your show of bravery, commitment and passion for our beloved country, Nigeria."
Omoni Oboli enjoys first meal at polling unit, video moves many
Source: Hotnewsdrop.com