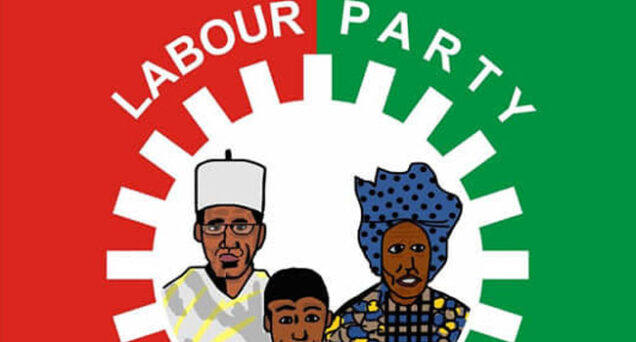 By Jethro Ibileke
Ahead of the 11 March State Assembly election, the Labour Party (LP) in Edo state, has denied forming an alliance with the Peoples Democratic Party (PDP).
State Chairman of the party, Kelly Ogbaloi made the denial at a press conference on Thursday in Benin.
He urged the party supporters to ignore information making on such alliance and vote for the LP candidates in the House of Assembly election.
Ogbaloi noted that information reaching the hierarchy of the party is that the PDP have been engaging in last minute maneuvering, running nocturnal meetings and seeking ways to meet Labour party House of Assembly candidates.
"This can be understood from the damming failure they experienced in the polls on February 25 but they could be looking for an alliance but certainly not with Labour party and its House of Assembly candidates.
"We unequivocally declare that we are going into the election with all our hearts and therefore not holding consultation or judicial disposition with any political party, be it PDP or APC. We further clear that those PDP allegedly invited to a meeting are no members of Labour party.
"We encourage the people of Edo State, our teaming supporters, respected support groups, to come out in full strength and replicate the gallantry we showed in the Presidential and National Assembly elections last Saturday. Don't be deterred and do not be intimidated, we have done it and we can do it again. Lets take Edo State back," he said.
The Labour Party Chairman thanked the people of the state especially Edo South and Central respectively, noting that the party is calling on INEC to conduct another election in Edo North and other areas where they were trouble on the election.
He added, "We have received the results declared by INEC, and hold the view that the Institution have not done well, as all the results across the Country were riddled with manipulation and contestable.
"Outright physical attacks by persons allegedly identified as government agents in collusion with Nigeria Police was reported. In some instances, result sheets and other election materials were taken away.
"Our expectation, was that by the age of INEC today, they would bring to the Electoral table such improvement that can define sophistication and setting of new standards for the world on Election management but No, what we saw was shameful compromises, reckless indulgence and thoughtless cancellation of elections in the units and avoidable omissions. The almighty BVAS glowingly extolled by Professor Mamoud Yakubu and his gangs was a fiasco," he added.