Thank You For Electing Me On 2 Occasions As President And For Voting Tinubu- Buhari Thanks Nigerians
President Muhammadu Buhari has thanked all Nigerians and supporters of the All Progressive Congress (APC) for their support and assistance during his term as president. He also thanked the people for voting for the president-elect, Bola Ahmed Tinubu, who is committed to the progress and sustainable future of the country.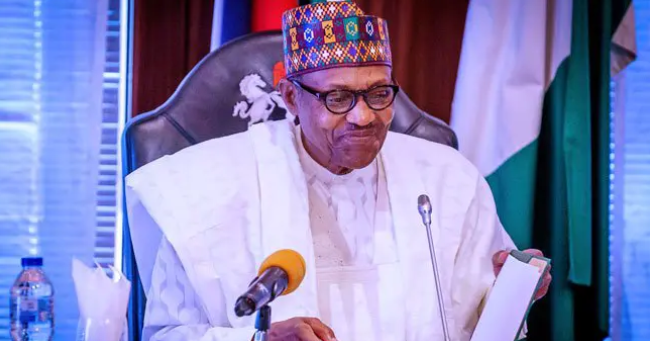 He made the statement in a video shared by Bashir Ahmad on his official Twitter page, thanking Nigerians for electing him on two occasions as the president of the country. He also appreciated the effort of Nigerians for responding positively to his call by voting for the party's presidential candidate, Bola Ahmed Tinubu in the presidential election. Saying that Tinubu believes in Nigeria and he is generally committed to the progress and sustainability of the future of the country.
He added that he believes that Tinubu will sustain his legacies and build on them toward creating a better and great nation.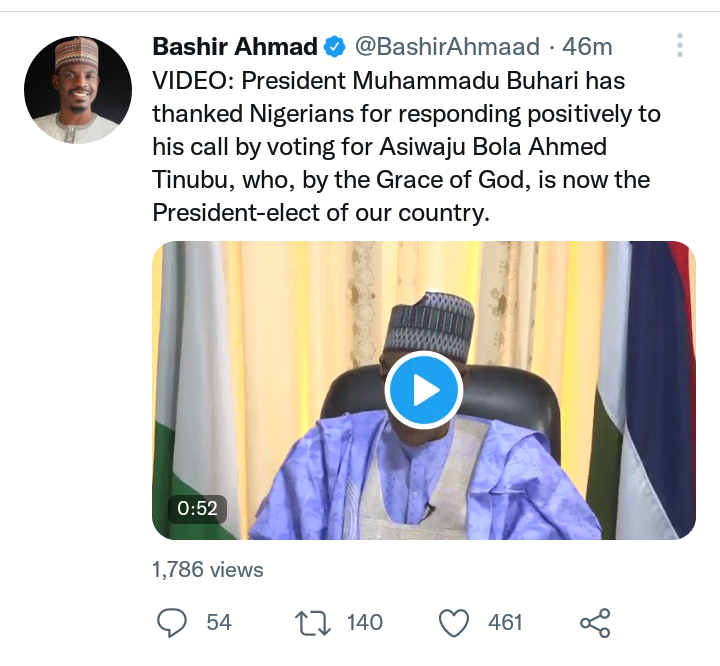 "Thank you for electing me on 2 occasions as your president and thank you for responding positively to my call by voting for the party presidential candidate, Bola Ahmed Tinubu. He truly believes in Nigeria and he is generally committed to the progress and sustainable future of the country"
Video link: https://twitter.com/BashirAhmaad/status/1632124815560658945?t=3nLeVImJFSTqBqF4sJ0exQ&s=19
Prayer-updates (
)