'The APC Thugs Came With Canes In Their Hands But The Voters And Police Stopped Them' – Lagos Voter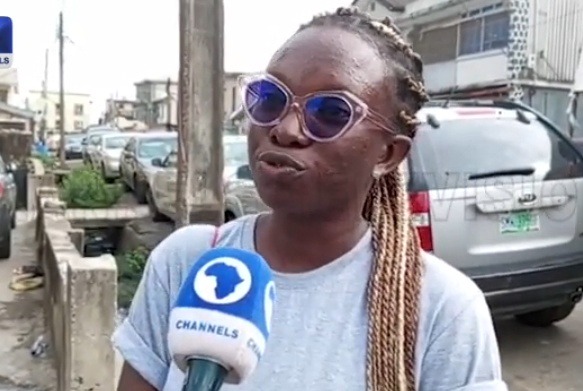 The 2023 Governorship elections and House of Assembly election being conducted in Lagos state has been marred with reports of massive cases of violence on voters by Thugs. One of the voters in Lagos state speaking with a Channels Tv correspondent highlighted how they were able to outsmart the APC Thugs in their vicinity. The Lady alleged that the police came in clutch for the voters as they kept a close eye on the people. 
She also pointed out that the voters also appeal to them tactically by not showing any sign of violence. She clarified that the APC Thugs' agenda was to disrupt the voting process but the people were resilient in making sure that they protect their votes at the polling unit. If you would recall in an earlier reports today that there were cases of disenfranchisement of Igbo voters in Lagos by Thugs as well.
He said, "There were threat at our polling unit, a couple of Thugs came. They made threat that if we are not voting for APC we should go home. But then the policeman that was here, he tried to calm the situation down, and they left. But they came back the second time, the policeman called for backup and a truck of policemen came here and they handled the situation. 
And the thugs left again. But the third time, the APC Thugs came with canes in their hands but the voters and police stopped them. We appealed to them with words and they left. By the time we started counting the votes, they came back again but thankfully the police managed to safeguard us."
TO WATCH THE VIDEO HERE
Oxygen (
)