The Abuja Division of the Court of Appeals has set for Tuesday, October 16, a hearing on the appeal the Biafran Indigenous Peoples, or IPOB, filed to challenge the federal government's ban on them as a terrorist organization.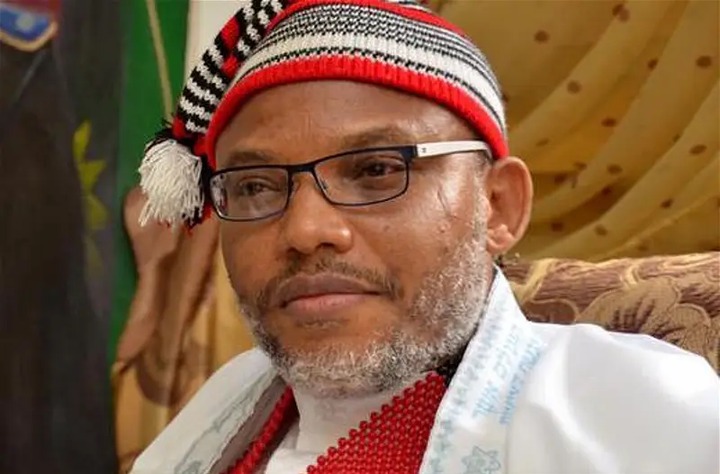 On the scheduled date, the court will also hear the request filed by the incarcerated IPOB director, Mazi Nnamdi Kanu, to be added as an interested party in the case.
Specifically, the IPOB, through its lawyer, Mr. Ifeanyi Ejiofor, is asking the Court of Appeal to reverse the entire final decision of the late former Chief Justice of the Federal Supreme Court, Judge Abdul Abdu-Kafarati, who on September 15, 2017, banned his activities in Nigeria.
As a reminder, the High Court banned the IPOB on the basis of a unilateral petition filed by the Attorney General of the Union and the Minister of Justice, Mr. Abubakar Malami, SAN, on behalf of the FG.
Justice Kafafati has clearly stated that all activities of the group are illegal, especially in the Southeast and South-South regions of the country. He also banned "any person or group of people from participating in any group activity."
The judge ordered the AGF to ensure that it published the decree banning IPOB in the official gazette as well as in two national dailies.
In a follow-up ruling on January 22, 2018, the court rejected a petition filed by the IPOB to challenge the validity of the injunction that the court alleges was surreptitiously obtained by AGF.
The IPOB alleges that the AGF suppressed and distorted the facts in the sworn evidence it presented in court, adding that the ban was tantamount to declaring more than 30 million Nigerians of Igbo descent as immigrants.
While rejecting the petition, Judge Abdu-Kafarati said he believes the IPOB is a threat to national security. He rejected Ejiofor's argument that the group, which is not a registered organization in Nigeria, could not be legitimately sued by the FG.
The court said that the IPOB's claim that he was registered in more than 40 countries around the world except Nigeria did not relieve him of his liability if it turned out that he had violated any of the laws in the cases.
Meanwhile, in its five grounds of appeal, the IPOB argued that Judge Abdu-Kafarati had broken the law and caused a wrongful trial when he ruled that the statutory requirement required consent. President Muhammadu Buhari's agreement, pursuant to Section 2(1)(C) of the Terrorism (Amendment) Act, 2013, has been satisfied, under the authority of a memorandum issued by the AGF on September 15, 2017.
He told the appellate court that the lower court judge had not assessed, considered, or mentioned in his decision the sworn evidence presented to demonstrate that the IPOB was not a violent organization or force. 
Source; The Vanguard paper Online
Kindly share your thoughts and opinions concerning this article
Micheal10 (
)