The Most Important Thing For The Yorubas To Do Is To Re-Elect Sanwo-Olu As Governor-Femi Fani-Kayode
Amid the ongoing social media face-off between the two major ethnic groups resident in Lagos State ahead of Saturday's much-anticipated governorship election in the state, a well known Nigerian politician, APC chieftain, former Minister of Culture and Tourism of the Federal Republic of Nigeria and former Special Assistant to the former president, Olusegun Obasanjo, Femi Fani-Kayode, while sharing his official Twitter page has noted that Lagos State is not no-man's-land, adding that Lagos State belongs to the Yorubas.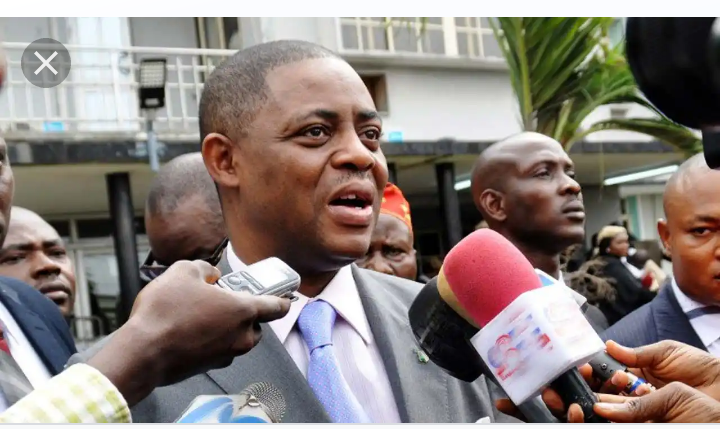 Speaking further, the former Minister of Advocate and Director of Media for the ruling All Progressive Congress, APC, Presidential campaign council, Femi Fani-Kayode noted the most important thing for all Yorubas in Lagos State to do is to ensure that Babajide Sanwo-Olu, the current governor of Lagos State is re-elected as the governor of Lagos State, adding that if the Yorubas fails to do so, they are finished.
In addition to his statement, Femi Fani-Kayode alleged that Gbadebo Rhodes-Vivour, the governorship candidate of the Labour Party, LP, whose mother and wife are Igbos, is one of those that burnt properties during the EndSARS protest.
See tweet below….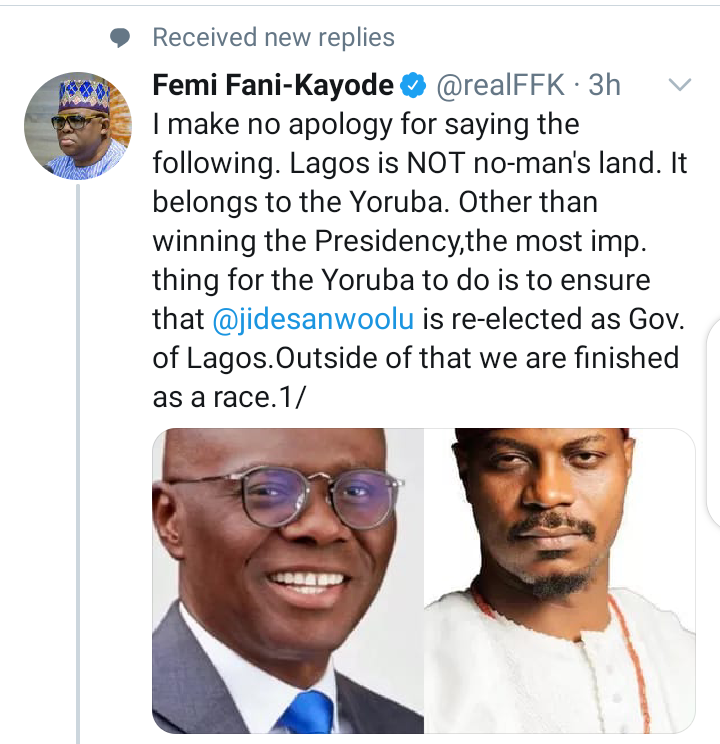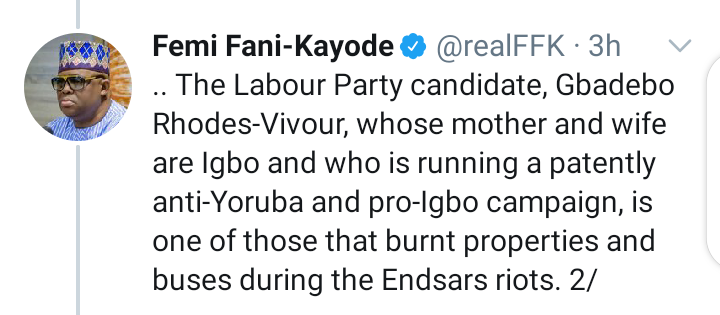 Sunday123 (
)