The Worrisome Number Of ElClasicos Missed By Eden Hazard As He Continues Not Being Involved In Games
Real Madrid prepare to face their bitter rivals Barcelona in the first leg of the 2022–2023 Copa Del Rey quarterfinal, which will be held in Real Madrid's home stadium, the Santiago Bernabeu, as the two teams vie to qualify for this season's semifinal.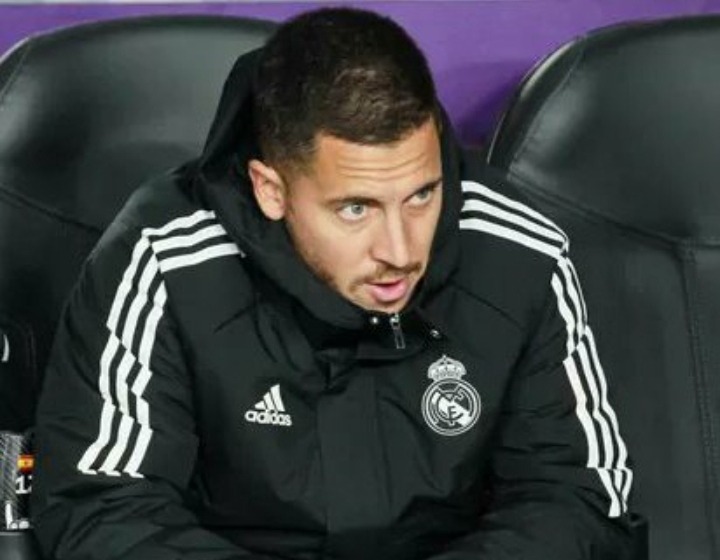 The match between the two Spanish sides is one of the biggest football matches played in the world, as it was even named ElClasico, which means "the classic." This match holds some sort of high value in any competition it is played in because of the bragging rights and also its importance; all these make players of both Real Madrid and Barcelona dream to feature and perform in the match, but the story has been different for Eden Hazard, who joined Real Madrid in 2019 from Chelsea.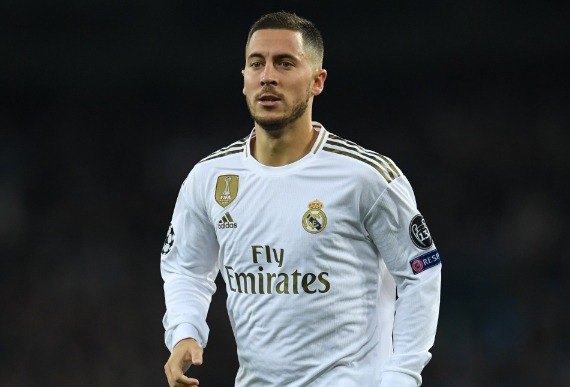 After Real Madrid released their team list for the match, Eden Hazard was named amongst the substitutes, making it the 10th ElClasico he will not start since moving to Real Madrid from Chelsea, and if he does not take part in the match, it will be his 10th ElClasico as a Real Madrid player that he doesn't feature in, which is a worrisome number of ElClasico matches to miss for a player who was signed for over €100 million in 2019.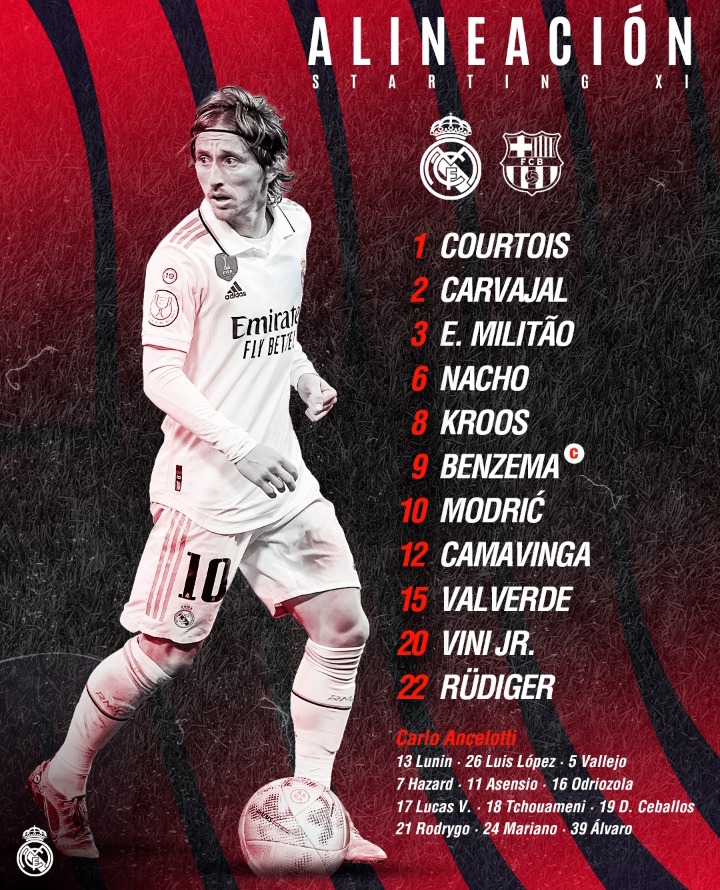 What are your thoughts? Do you think it was the right move for Hazard to move to Real Madrid? Don't you think another coach may play a better role in reviving his career than Ancelotti? Make your opinions heard in the comments section below.
Ballsporty (
)