There is no president-elect, what we have is a sham that will be pulled out in due time- Pa Adebanjo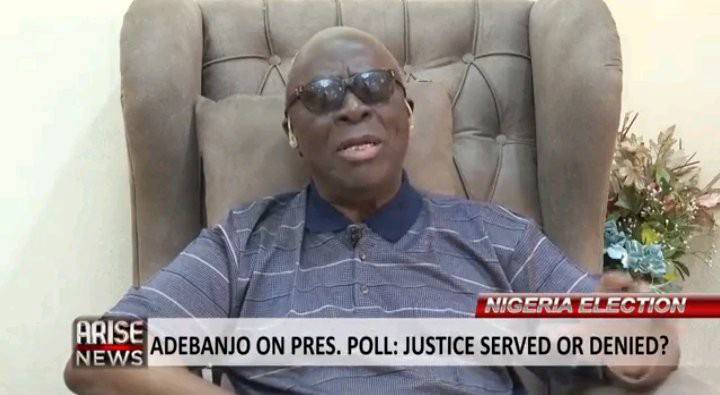 Pa Ayo Adebanjo, a well-respected elder and the leader of Afenifere, has strongly criticized the Independent National Electoral Commission (INEC) for declaring Tinubu as the president-elect of Nigeria for the 2023 Presidential election. In an interview released by Arise TV on Sunday morning, Pa Adebanjo expressed his disappointment with the outcome of the election and claimed that it was a result of bad governance.
According to Pa Adebanjo, the emergence of Tinubu as the winner of the presidential election was an imposition on Nigerians against their will. He emphasized that there was no president-elect in Nigeria since the people had not selected their preferred candidate. He added that he trusted God to help Nigerians to install the leaders that they truly want.
Pa Adebanjo condemned the current state of affairs in Nigeria and called for a change in the political system. He said that what Nigeria needed was good governance and not the imposition of leaders on the people. He also urged Nigerians to look beyond personal sentiments and focus on the message passed on by leaders, as opposed to their past.
Watch Video Below
https://twitter.com/ARISEtv/status/1632296410564509696?t=ZSQQVnJ5YmzJwV9aYZxpVw&s=19
ElectionsUpdates (
)