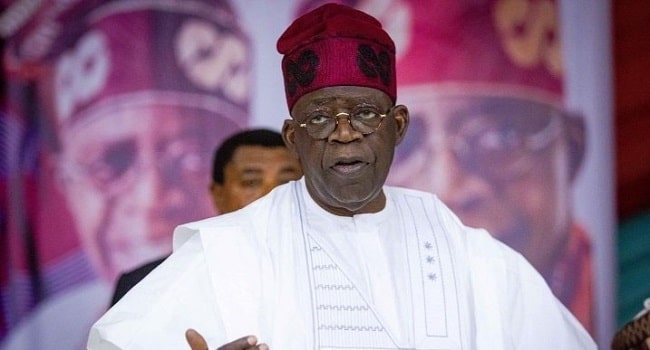 Nigeria's President-elect, Bola Tinubu, has condemned the attack on a police station in Maru Local Government Area (LGA) of Zamfara State.
Hotnewsdrop.com reports that suspected bandits attacked the police station in the early hours of Sunday, and killed the Divisional Police Officer (DPO), Kazeem Raheem, and a Police Inspector, Rabi'u Umar.
In a statement on Monday by his media aide,  Abdulaziz Abdulaziz, Tinubu stated that mindless killings have no place in the country and called on citizens to be united to "defeat these killers".
He said: "As a country, we have to come together to defeat these merchants of death and terror once and for all,
"Mindless killings and atrocities like this should have no place in our country."
The president-elect also condoled the families of controversial Islamic cleric, SheikuAhmad Gumi, and the late Sani Abacha.
Recall that mother of the Islamic cleric died on Sunday evening at about 5.30 pm and was buried at Unguwar Sarki Muslim cemetery, according to Islamic rites.
Also, Abdullahi the son of the late former Head of State, Sani Abacha, died in the early hours of Saturday.
Reacting, Tinubu prayed for the departed souls and asked God to grant them eternal rest.
He said: "It is touching to part with a loved one, no matter the circumstances and age.
"We cannot question the will of Allah but we can only pray that Almighty Allah grants them eternal rest and give us the fortitude to bear their demise."