Today's Headlines: INEC Declares Tinubu Winner Of Presidential Election, Ned Nwoko wins, thanks to Delta North voters
INEC declares Tinubu winner of the presidential election
The Independent National Electoral Commission has declared the All Progressives Congress presidential candidate, Bola Tinubu, as the president-elect.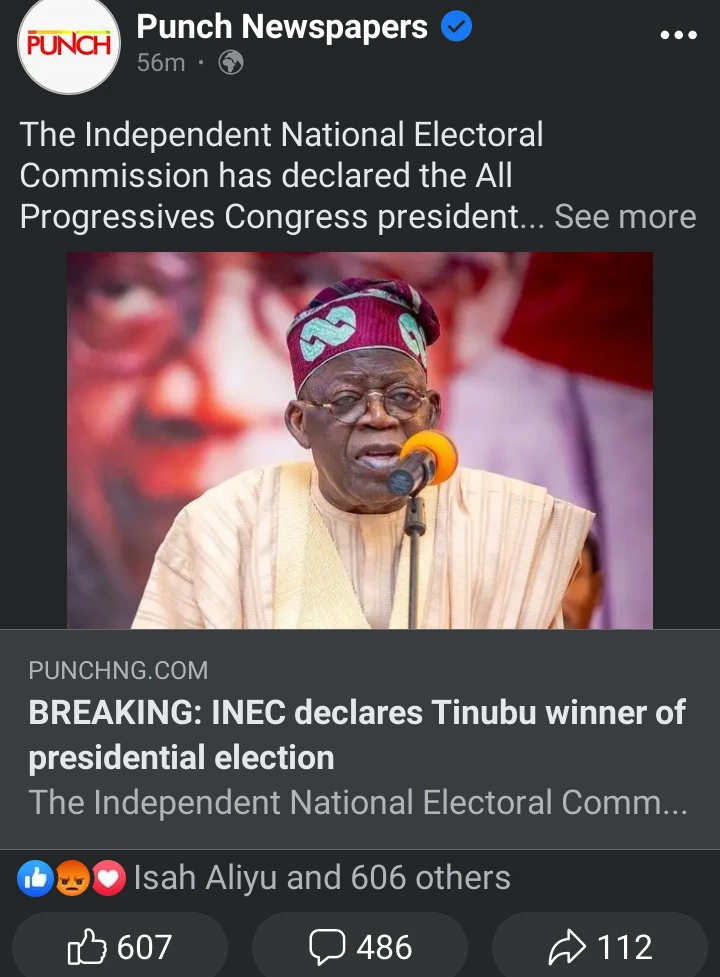 Source: Punch papers
Tinubu, a former Lagos State governor, was declared the president-elect after the 70-year-old polled 8,794,726 votes to win the 2023 presidential election. The INEC Chairman, Professor Mahmood Yakubu, announced Tinubu as the winner at the International Collation Centre in Abuja during the early hours of Wednesday.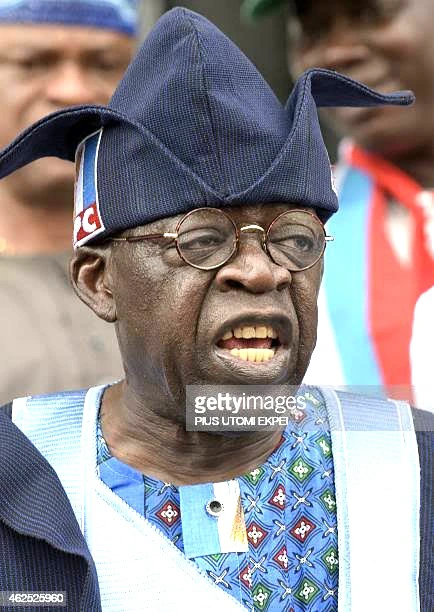 Tinubu won the election ahead of other contenders — the Peoples Democratic Party candidate, Atiku Abubakar; the Labour Party candidate, Peter Obi; and the New Nigeria Peoples Party candidate, Rabiu Kwankwaso. The three leading presidential candidates won in 12 states each while Kwankwaso claimed only Kano State. Tinubu edged Atiku, a former vice president and his closest challenger, with no fewer than 1.8 million votes.
Ned Nwoko wins, thanks to Delta North voters
Senator-elect for Delta North Senatorial District, Prince Ned Nwoko, has expressed gratitude to the people of the zone for his victory.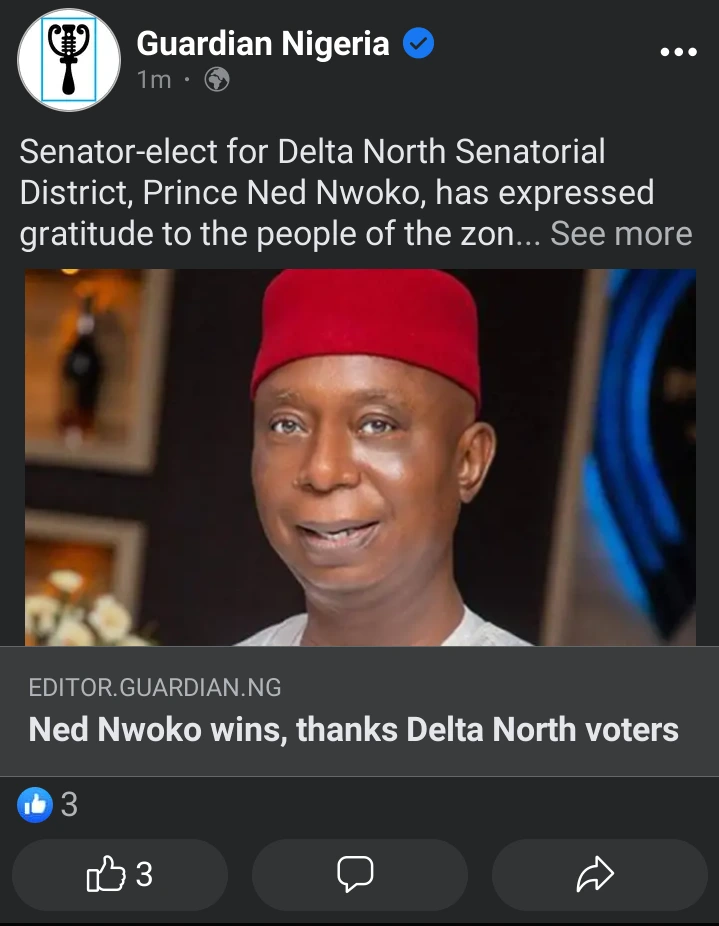 Source: Guardian Nigeria
In a statement issued in his country home in Idumuje-Ugboko, Aniocha North Council, he said it was heartwarming to have emerged the winner of the election. "I feel honored to enjoy this privilege of being your Senator. It is indeed, the will of God and your unfettered and implicit confidence in me.
"I honestly thank our men, women, and youths who trooped out in impressive numbers to vote. Through your patriotic actions, you have all deepened democracy and guaranteed a better future for us all. Thank you for your support. "It is time to face the reality of the moment. I want to assure you that my promises to promote the best interests of Anioma people and all residents of Delta North will be pursued with unwavering commitment."
Share only verified news, Lagos police tell residents
The Lagos State Police Command has stated that its main challenge is combating fake news, which is aided by social media.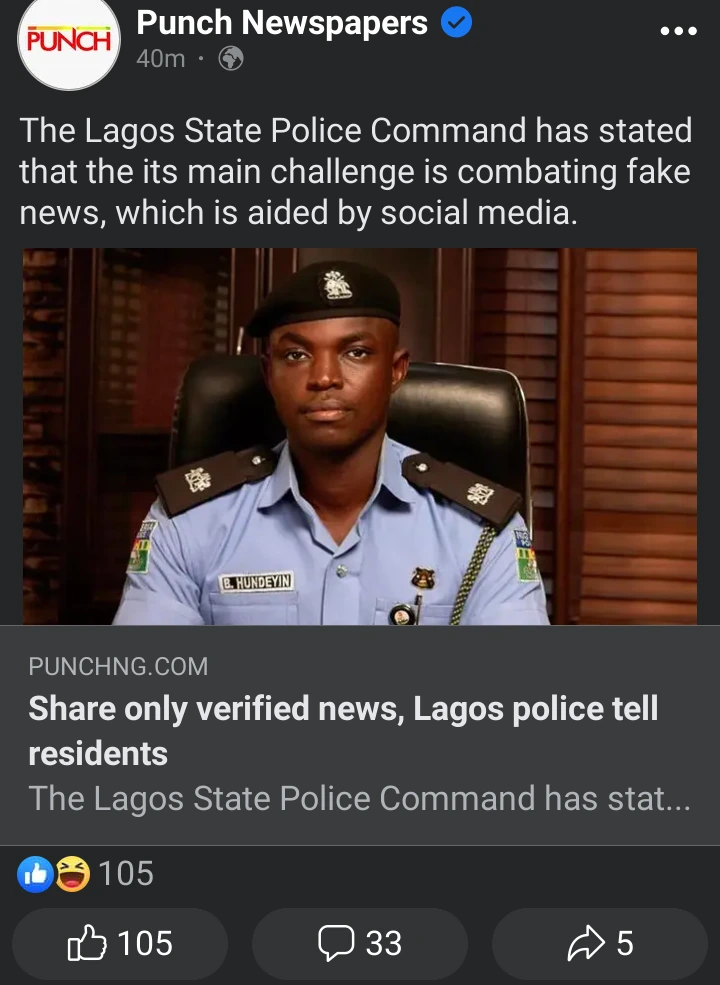 Source: Punch papers
The Police Public Relations Officer in Lagos, Benjamin Hundeyin, said this on Tuesday while featuring in an interview session on the National Television Authority, monitored by our correspondent. According to Hundeyin, the police will continue to be on alert to douse any tension in Lagos.
He said, "The major plague we are fighting now is the issue of fake news. And people just take what happens elsewhere and make it seem like something recent. "For instance, people started sharing a video yesterday about the Ladipo market when it got burnt last year. They are claiming that it is ongoing; that people had set fire to the Ladipo market, but that is fake news.
APC thanks Nigerians for electing Tinubu President-elect
The All Progressives Congress (APC) has thanked Nigerians for electing its candidate, Asiwaju Bola Tinubu president-elect of Nigeria.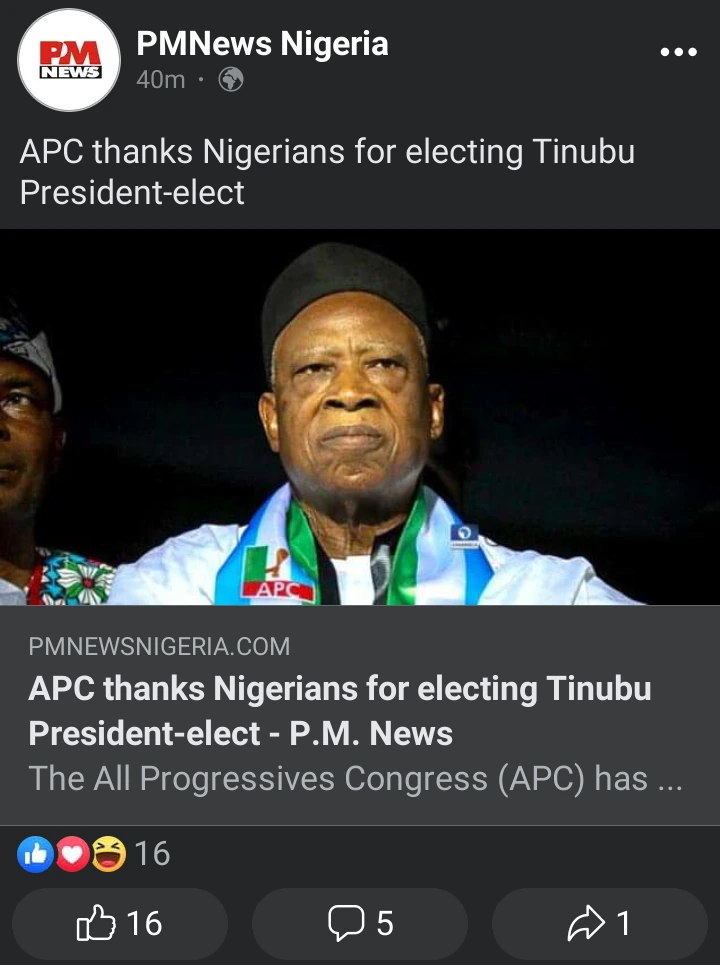 Source: P.M
The Independent National Electoral Commission (INEC) had early Wednesday declared Tinubu, the winner of the 2023 presidential election held last Saturday. INEC's Chairman, Prof. Mahmood Yakubu declared Tinubu the winner of the election early Wednesday, having satisfied the conditions of the electoral act.
In the declared result, Tinubu polled 8,794,726 votes to defeat Atiku Abubakar of the Peoples Democratic Party (PDP) and Peter Obi of the Labour Party. Atiku scored 6,984,520 votes to come second, while Obi came third, garnering 6,101,533 votes to come third.
Comflictreporter (
)