The Chairman of the INEC Independent National Election Commission, Professor Mahmood Yakubu, has expressed the committee's willingness to consider the 2023 general election at the request of several political parties "when absolutely necessary."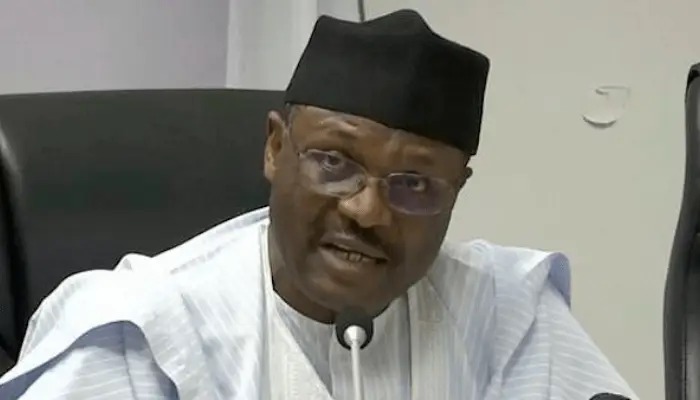 The People's Democratic Party (PDP) and Labor Party (LP) led several opposition parties on Monday to demand a review of the midterm elections in the process of gathering presidential results.
Yakubu denied the request, citing the law explicitly stating that the reconciliation process must first be completed before the review process can be carried out. However, when the rereading exercise resumed on Tuesday, Yakubu said he would comply with the law.
"Under the new election law, specifically under Article 65 of the electoral law, we will review the election where absolutely necessary," he said.
IPAC expressed support.
Earlier, the IPAC's All-Party Advisory Council expressed support for the committee, calling on it not to approve the request to halt the process.
However, IPAC President Yabagi Sani, who spoke on behalf of the parties at the National Reconciliation Center, acknowledged that there were challenges but added that they were not enough to cut the process short.
He said, "We are here with most of the council members." We are here to express our joy that this process is continuing, because when democracy fails, political parties are the first victims and politicians the biggest losers.
"Democracy is very important to the people of this country, and we believe that elections are a fundamental pillar of our democracy." So just because we held this election under the current circumstances, we have to congratulate this country.
"We are not aware of domestic challenges, but the committee and political parties have experienced some unexpected developments." From our findings, it is not uncommon to encounter this in any activity that uses technology. We think we are at a crossroads, but Nigerians are resilient.
"Democracy is a journey, and for the journey so far, we should congratulate ourselves because Nigeria is important in everything globally." We should muster up the courage to end this process.
"It's not that we're happy or that we don't understand the people's pain; it's that in a democracy, with the popular maxim "the show must go on," it's not that we just want to have a show that the country This is a wonderful country.
"Mr. Chairman, my members are here to encourage you to move forward and make sure that the process is up and running." Some of our members who had problems can now do what the constitution says, which is to find a way to fix it.
"So we want to say because of this country and the importance of this process to our country, without, of course, affecting the stance that some of our members have taken, but we have to be on the side of history for this process to be over." "And Nigeria gets bigger," he said. 
Video Source; Vanguard Newpaper
Kindly share your thoughts and opinions concerning this article
Content created and supplied by: Micheal10 (via Opera
News )