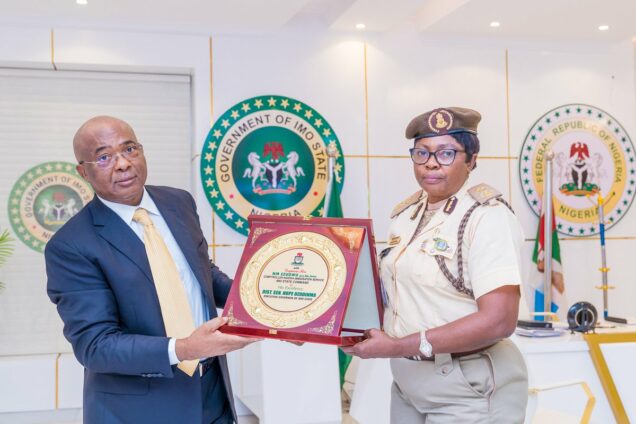 Victor Nwachukwu
The Comptroller of the Nigeria Immigration Service (NIS) in Imo, Mrs Nkechi Ezugwu, has described sports as critical to the physical and mental alertness of the men and officers in the Service.
Ezugwu said this while inaugurating a newly constructed Beach Volleyball Court at the Command's headquarters in Owerri.
She said that given the nature of the Agency's job, the Command's men and officers would need to unwind from time to time adding that she planned to construct more sports facilities for the benefit of the officers.
Ezugwu, who is also the Vice-President of the Nigeria Volleyball Federation, thanked the Federal Comptroller of Works in Imo, Engr Dania Dennis, for approving the site for the construction of the facility and promised to ensure its maintenance.
She urged officers of the command to make good use of the facility so as to keep fit for optimal performance.
"It is often said that all work and no play makes Jack a dull boy.
"It is against this backdrop that we decided to establish a standard court for officers and men as well as all lovers of volleyball in Owerri metropolis," she said.