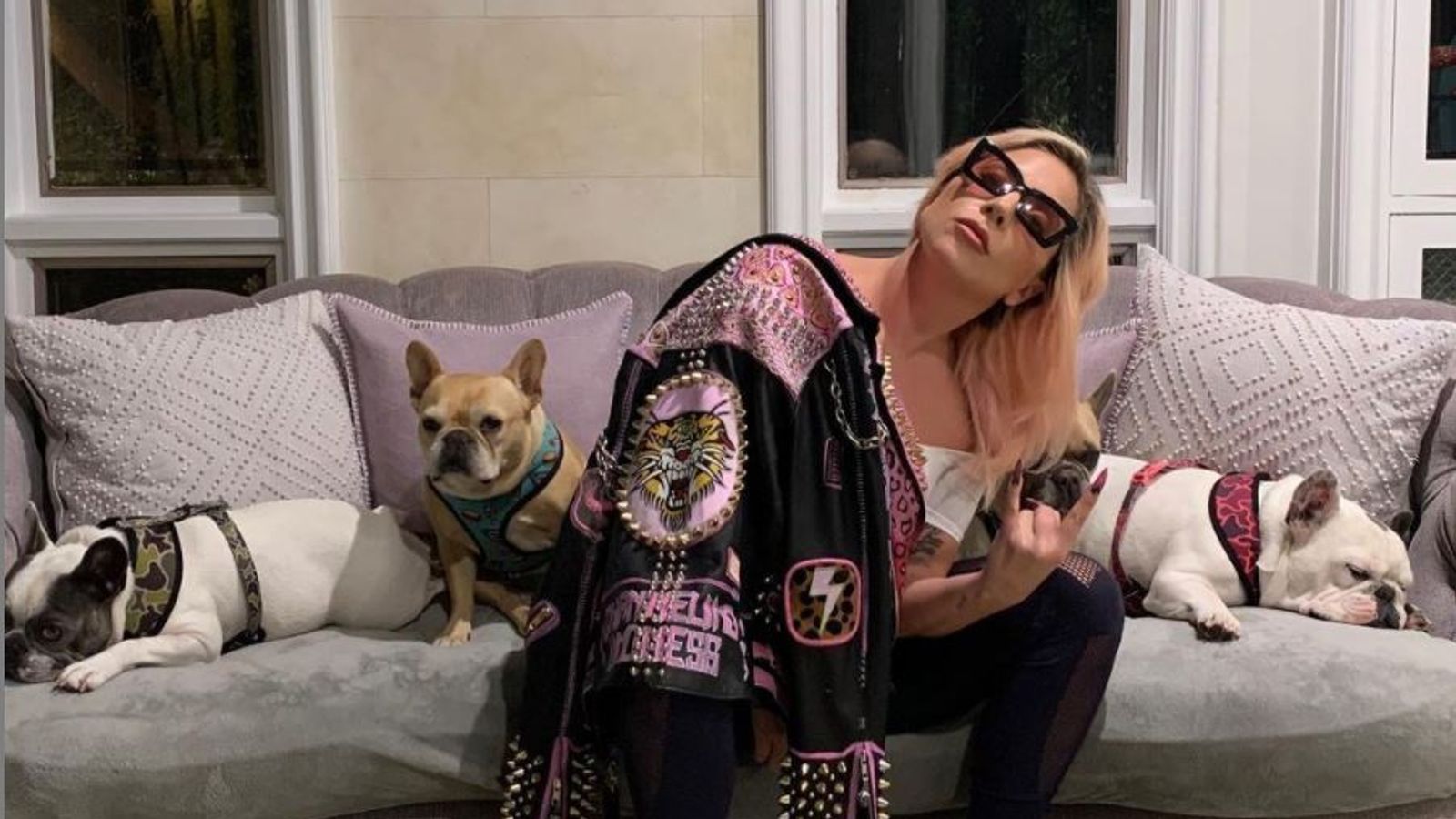 By Nehru Odeh
American singer Lady Gaga has said she wants to live a life of solitude. The singer made this statement despite being not just being one of the most recognizable stars in the world but also one whose artistry and unapologetic life is etched in the consciousness of many and has influenced them.
According to the Evening Standard report of her interview with WallPaper magazine, the 36-year-old singer who has a number of Grammys and Golden Globes to her name as well as Academy Awards nominations said she craved more "time alone" because her public life is taking so much of the time she spends writing music as well as her self-validity.
The Poker Face and Let's Dance singer said, when she was lesser-known, she would spend a lot of time alone writing – but as she became more well-known would seek reassurance in other people's praise.
Gaga said though she was "grateful" for her success, she wasn't motivated by fame in the interview.
"I'm actually really interested in living more of a life of solitude. It's really nice to just have time to be alone, and be expansive, and know that you're enough. I wish I could tell my younger self that.
"When I was younger, I spent a lot of time alone writing music. But the more successful I became, the more I felt like I needed other people to tell me I was great," the singer cum actress, who starred in Hollywood movies A Star is Born and House of Gucci, said.
"I know that because I actually don't spend a lot of time in Hollywood. I might look like I do, because sometimes award season happens and you see me on red carpets. But I'm very much at home working … that's the thing that really makes me happy."
Speaking to the publication about her art and inspiration while discussing a collaboration with Dom Pérignon, she added: "When I was about 14 years old, I read a book called Letters to a Young Poet by Rainer Maria Rilke. And I have a [line from the book] tattooed on my arm.
"I got it in Osaka, when I was 23. 'In the deepest hour of the night, ask yourself if you would have to die if you were forbidden to write. Look deep into your heart where the answer spreads its roots and ask yourself, Muss ich schreiben? (Must I write?)'
"If I wasn't successful in the way that I am today – I'm very grateful for my success – I'd still be doing it, I'd be on the Lower East Side. I would do it no matter what. Absolutely, 100 per cent."
Gaga's track Hold My Hand from Top Gun: Maverick is up for an Academy Award at the Oscars later this month.
She is also set to appear in Joker: Folie a Deux and last month shared a photo on Instagram showing herself and co-star Joaquin Phoenix, who is set to reprise his titular role from 2019 as tortured wannabe comedian Arthur Fleck.
Gaga, who reportedly plays Harley Quinn in the film, is seen clasping Phoenix's face – which is painted in the Joker's signature clown makeup and framed by green-tinged hair. Joker: Folie a Deux, the follow-up to the Best Picture-nominated 2019 film, is due to hit cinemas on October 4 2024.
The title is a French reference to a medical term relating to a mental disorder which affects two or more people. Joker was nominated for 11 Academy awards, including best picture, and won Oscars for best original score and best actor for Phoenix.
Phoenix also won best actor accolades at the Baftas, the Critic's Choice Awards (CCA), Golden Globes, and Screen Actors Guild (SAG) awards.