The match between Manchester United and Liverpool at Anfield was a highly anticipated fixture in the Premier League calendar. Both teams are considered as historic and fierce rivals, with fans from both sides eagerly awaiting the clash.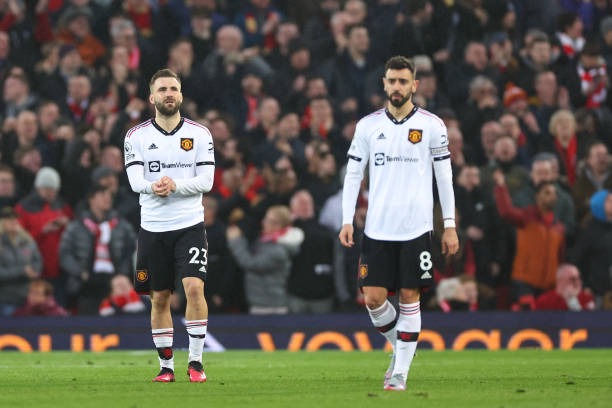 Manchester United came into the game on the back of a decent run of form, having won their previous three matches. Liverpool, on the other hand, were looking to bounce back from a disappointing loss against Chelsea in their previous league game.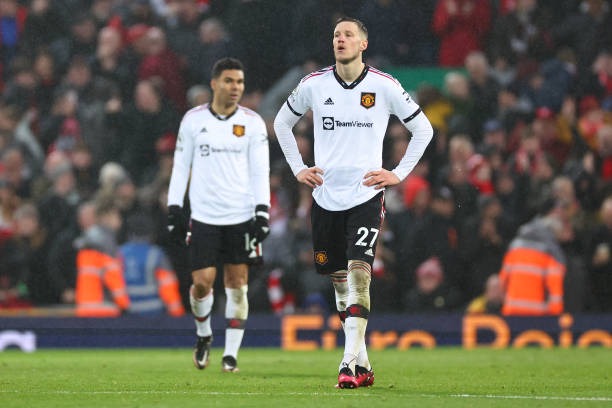 The match began with Liverpool applying pressure to the Manchester United defence. The visitors, however, held firm and looked to play on the counter-attack. They were successful in disrupting Liverpool's rhythm, with the likes of Bruno Fernandes and Marcus Rashford creating problems for the hosts.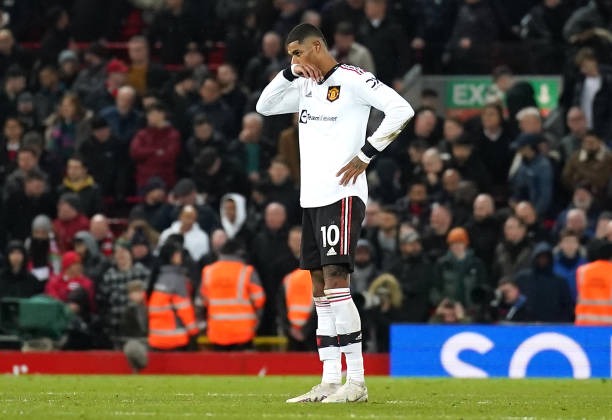 For the first 40 minutes, Manchester United looked like the better team, threatening Liverpool's goal on multiple occasions. However, all their hard work was undone when they conceded a goal towards the end of the first half. Mohamed Salah latched onto a loose ball in the box and made no mistake in putting the ball past David De Gea.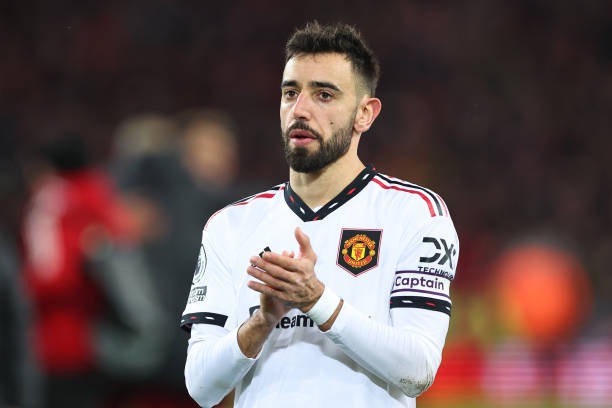 The goal seemed to give Liverpool a boost in confidence, and they came out firing in the second half. Within five minutes of the restart, they had scored two more goals, courtesy of goals from Cody Gakpo and Darwin Nunez. Manchester United was left stunned, as they were suddenly trailing by three goals.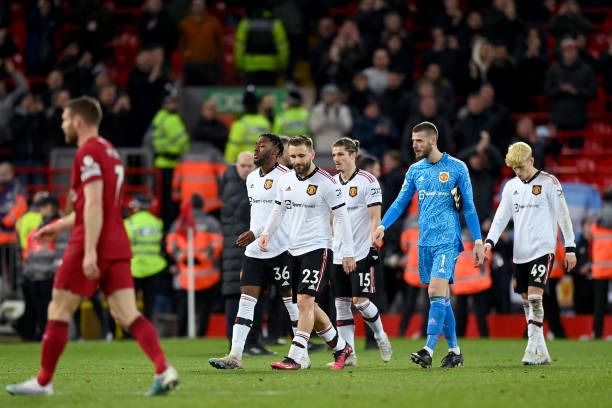 From there on, it was a complete collapse from the visitors. Liverpool added four more goals, with Gakpo, Salah scoring another, and Roberto Firmino getting on the scoresheet as well. Manchester United was unable to mount any sort of comeback, and the match ended in a humiliating 7-0 defeat for them.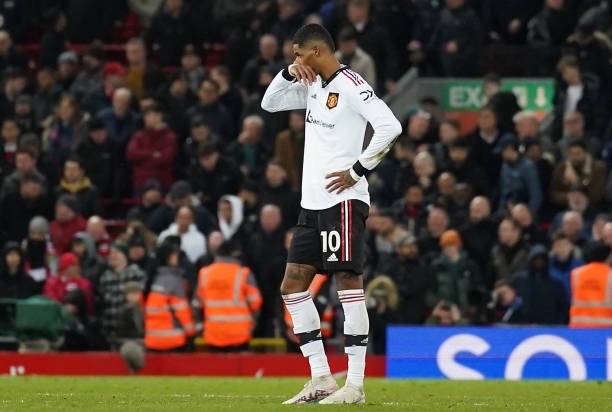 The result was a huge disappointment for Manchester United fans, who had hoped to see their team put up a better fight against their arch-rivals. The loss was made all the more painful by the fact that United had looked competitive for the majority of the first half.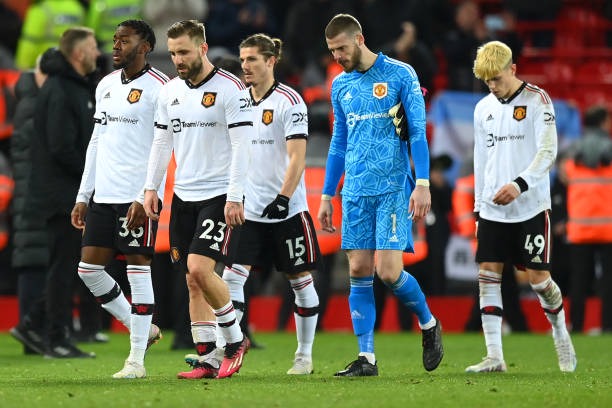 However, it is important to note that the match was an aberration for Manchester United. They have shown that they are capable of competing with the best teams in the league, and this loss should not define their season. There is plenty of time for the team to bounce back, and the defeat should serve as a wake-up call to the players and coaching staff to address the issues that led to such a resounding loss.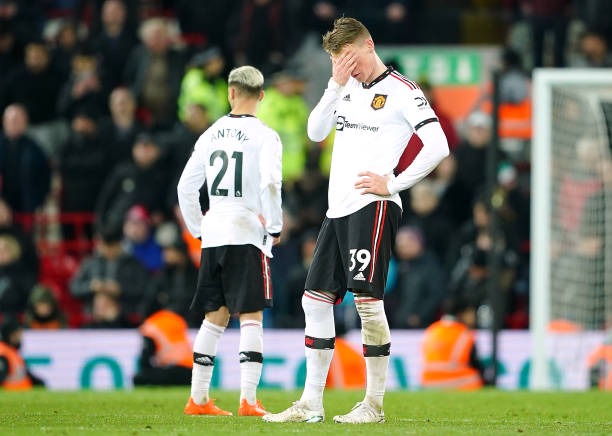 In conclusion, Manchester United's defeat to Liverpool was a shock to many, but it should be viewed as a singular result that can be learned from, rather than a sign of deep-seated problems within the team. The loss may be painful in the short term, but it should not detract from the team's overall progress this season.
Leftfootvolley (
)