Why Video Of Alleged Boko Haram Members 'Congratulating' Shettima Should Be Disregarded – Shehu Sani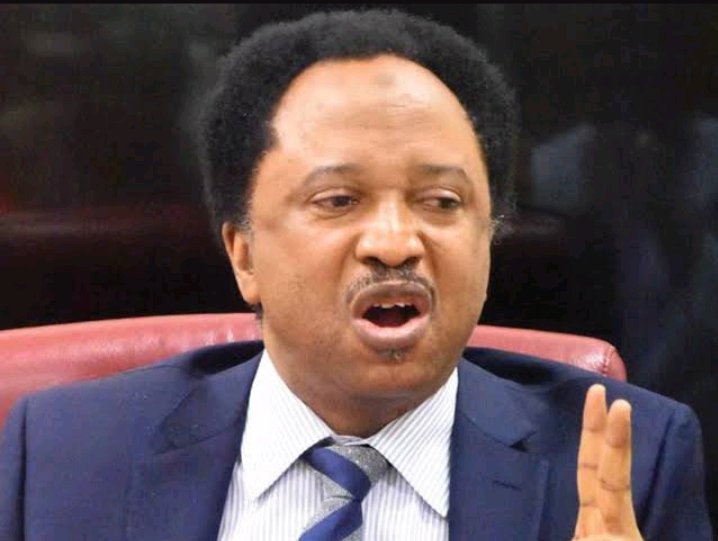 According to reports, Senator Shehu Sani, the leader of the Peoples Democratic Party (PDP) and a former lawmaker from Kaduna, took to social media to denounce a video that has been circulating online in which alleged members of the dreaded Boko Haram terror group appeared to "congratulate" Alhaji Kashim Shettima, the former governor of Borno State, for his victory in the recently held presidential elections as the APC's running mate.
The alleged insurgents said they would cooperate with the new federal administration provided it was open to communication in the video, which originally surfaced on the microblogging website Twitter.
On his verified Facebook page, Senator Sani, who served as the 8th National Assembly's representative for the good people of Kaduna Central Constituency, refuted the video and said it was the work of troublemakers and should be dismissed.
The PDP leader went on to say that the tape cannot be taken seriously because Boko Haram fighters are well known for having no regard for the Nigerian government.
He added "It appears that the video of Boko Haram terrorists "congratulating" Shettima was staged for malicious purposes. This video and its message are not serious at all. People like them never have faith in the Nigerian State's government."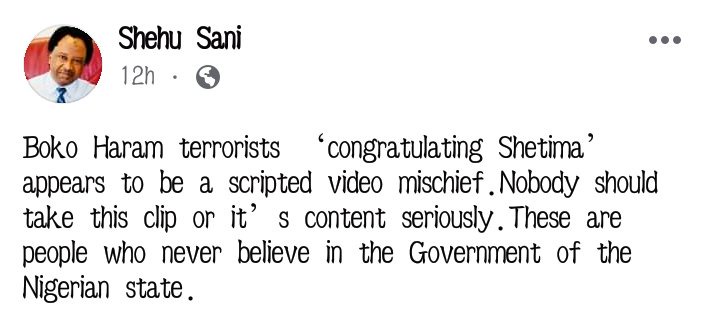 Jamila123 (
)