Wike thanks Nigerians for voting for Tinubu and declares that the rotating of presidency is set.
Nyesom Wike of Rivers State commended Nigerians on Friday for supporting the return of power to the Southern region of the country, according to Vanguard paper and other national newspapers.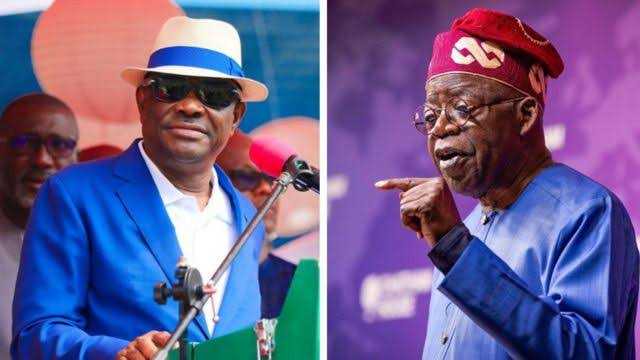 The election of Bola Tinubu as president-elect, who is from the country's south, according to Wike, a governor who is a member of the Peoples Democratic Party (PDP), has finally put an end to the rotation of the presidency.
On Friday, Wike and Seyi Makinde, the governor of Oyo State, commissioned a 5,000,000-liter ation fuel dispensing depot at the Ibadan Airport in the Alakia region of the state.
The Rivers governor, who is from Katsina State in the North-West geopolitical zone, stated his happiness that Makinde was among those who supported the transfer of power to the south following the eight-year term of the current Nigerian President, Muhammadu Buhari.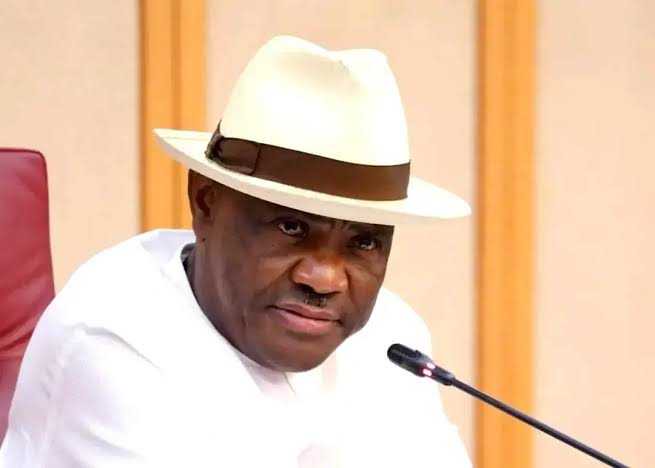 The G5, also known as the "Integrity Group," is made up of the PDP's disgruntled governors of whichWike and Makinde are part of.
PensterInk (
)