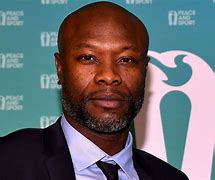 William Gallas has accused Chelsea of splurging on overpriced misfit players, such as Mkyhailo Mudryk, without any real purpose.
Over the past two transfer windows, Chelsea has spent approximately £600 million ($720m) on new signings. However, the team's current position at 10th place in the Premier League table suggests that they have not received a significant return on their investment.
 According to Gallas, a significant portion of the funds have been squandered on players who did not fit the club's style and values.
Speaking to Genting Casino, the ex-Chelsea defender said: "Mudryk doesn't start, why is that!? Maybe the boy is not ready, or the system doesn't fit him and he wants to play a different position – I don't know."
"That's why I said I felt some owners are just spending money because they have money to spend and they don't even know if the players are going to suit the squad. At the moment, I don't know what has happened to Mudryk."
Delapsukka (
)