Yesterday's State Elections Proves That Nigeria Electorial Process Are Now Better- Lauretta Onochie
Some moments ago, the Chairperson of the Niger Delta Development Commission (NDDC) Board, Lauretta Onochie, came out to issue a statement regarding the 2023 gubernatorial elections, which were conducted yesterday across Nigeria.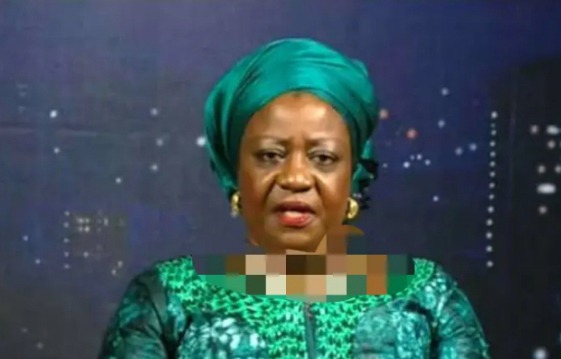 Lauretta Onochie said "In spite of the few skirmishes by a few, yesterday's state elections further proved that Nigeria's electoral processes are now stronger and better than before.Nigerians stopped those who did not mean well for them and elected those who could serve them better. Our nation is better for it". 
Speaking Further, she said, "Selfish people have been taught a lesson on how to respect Nigerians by being paid back in their own coins.Selfless people will reap the benefits of the opportunity to serve Nigerians" 
Lastly, she said, "Everyone of us now knows that everyone is important and that Nigerians can no longer be taken for granted." She said.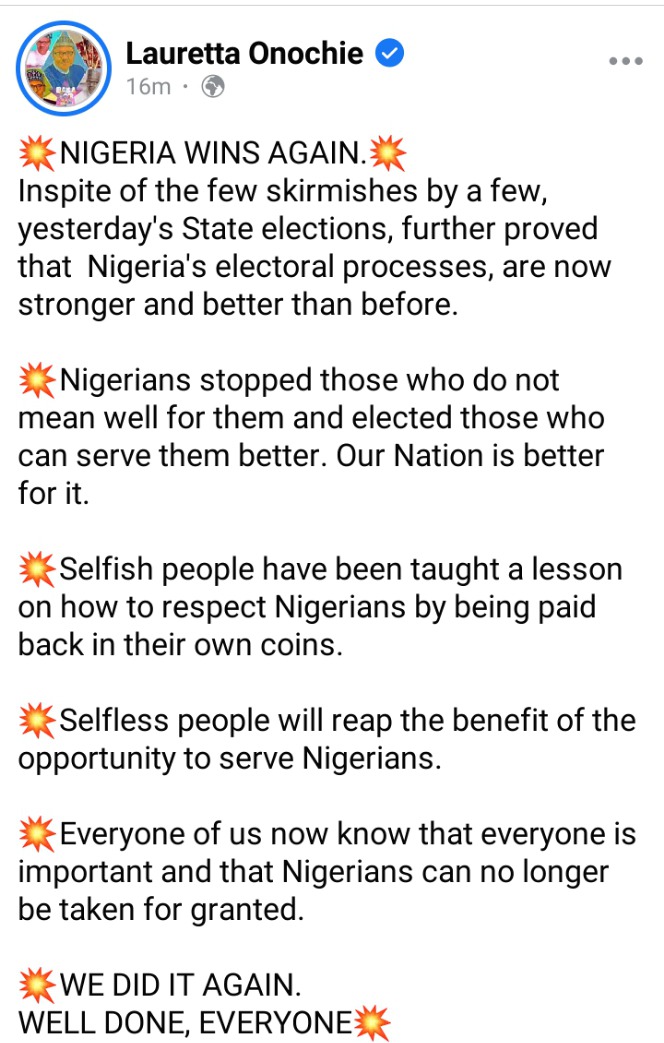 What are your thoughts on Lauretta Onochie Statement?
Joy555 (
)