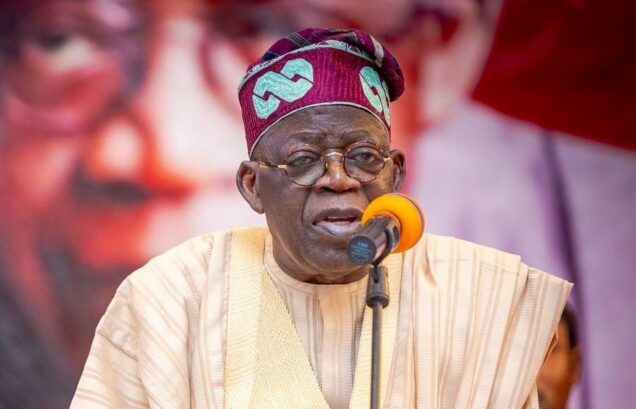 Yoruba traditional rulers under the aegis of the Yoruba Obas Forum, have appealed to the President-elect Bola Tinubu and his Vice, Kassim Shettima, to use their victory to unite the country for greatness.
The traditional rulers issued the message at the end of their executive meeting on Saturday in Osogbo.
They said Tinubu's emergence at the polls was a victory for the generality of the people of the country.
The communique issued by the rulers was jointly signed by the President, Administrator, and General-Secretary of the forum, Oba Samual Adeoye, the Molokun of Atijere and Oba Michael Odunayo, the Elerinmo of Erinmo, and Oba AbdulRazaq Abioye, the Olukotun of Ikotun-Ile.
The communique urged the President-elect to be magnanimous in victory by constituting a collective government of national unity.
It also called on other presidential candidates who lost the election to rally around the President-elect for the speedy development of the country.
"We call on those who lost in the elections to accept the outcome in good fate, put any differences aside and join hands with the winners for the overall benefit of the country.
"Tinubu's vast experience in the organized private sector, his dexterity in managing a hugely populated cosmopolitan state like Lagos, his struggle along with others to achieve today's democracy that we all enjoy will go a long way to make his presidency a success," it said.
The forum also called on youths not to allow themselves to be used by those who did not have the sincere interest of the country at heart to cause any problem in the country.
The communique also commended President Muhammadu Buhari and Prof. Mahmood Yakubu, the INEC Chairman, for their steadfastness in ensuring a fairly good election, where many lost their strongholds.
The forum also urged the President-elect to consider giving constitutional roles to traditional rulers in the country.
"We Yoruba Obas also want to call on the President–elect to consider giving constitutional roles to traditional rulers in the country.
"We believe this will go a long way to bring the dividends of democracy closer to the rural areas and also in curbing insecurity in the country, as we are the Chief Security Officers of our various domains," it said.
The forum had hundreds of registered Obas in Lagos, Ogun, Osun, Oyo, Kwara, Ekiti, Ondo, and Kogi states in attendance.
It was set up to promote and protect the interest of the Yoruba traditional institution as well as that of all Yorubas.
The forum is also pushing for constitutional roles for traditional rulers as means of bringing development closer to the people at the grassroots.
Some of the prominent traditional rulers at the forum included the forum' Public Relations Officer, and Alayandelu of Odo-Ayandelu, Oba Asunmo Aderibigbe; the Financial Secretary and Olasole of Lasole, Oba Jacob Olufayo;
the Olujumu of Ijumu Kingdom, Oba Williams Ayeni.