Faith Oyedepo, The General Overseer's Wife of Living Faith a.k.a Winners, in a recent post on her Twitter page handle shared a message to the public.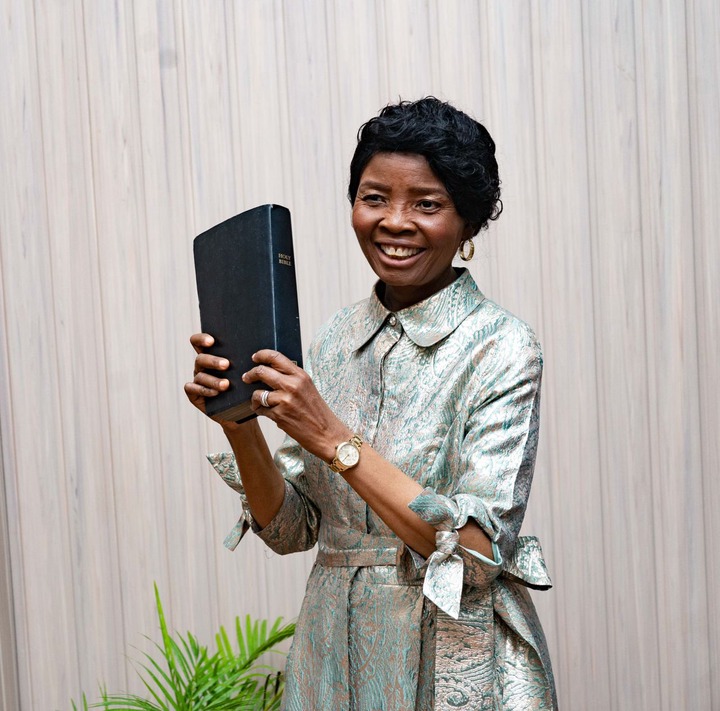 While speaking she said, "Some people can be so hard, unbending and uncompromising. Their mates commit little offences for which they will never be forgiven. Years after, they still hold on tight to that grudge; so, bitterness creeps in. You must be tender-hearted towards one another. One example comes from Ephesians 4:32: "Be kind and compassionate to one another, forgiving each other, just as in Christ God has forgiven you."
She said, "Paul uses the Greek word eusplanchnoi, which means to be "tenderhearted," or "compassionate." It is sometimes taken to mean "strong-hearted," as well. Paul's use of it here focuses on the idea of showing sympathy. Believers are not to be known for a harsh attitude, but rather for compassion. The account of the Good Samaritan offers Christ's picture of living with compassion toward others (Luke 10:25–37).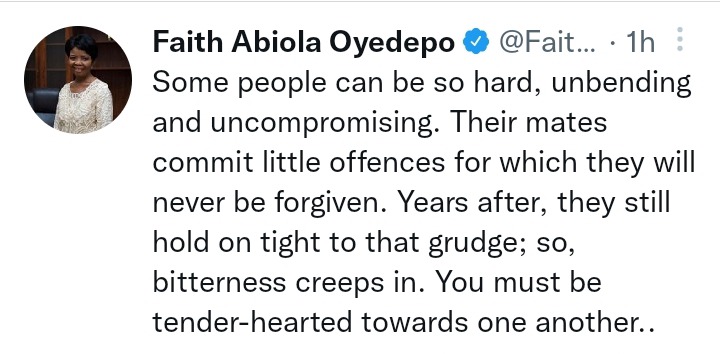 Onusta (
)