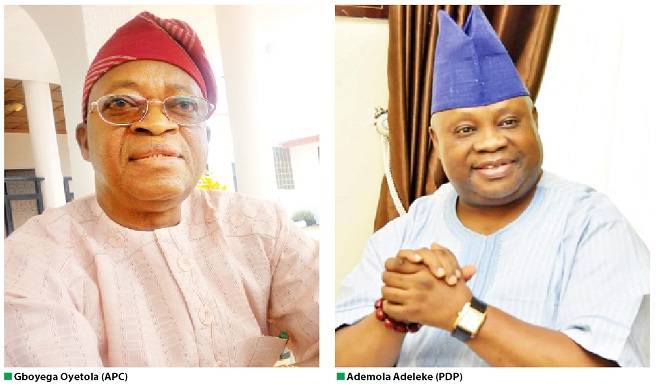 The camp of Gboyega Oyetola has accused Governor Ademola Adeleke of mismanaging N90 billion accrued to the state in the last 100 days of his administration.
Mr. Tajudeen Lawal, the acting Chairman of the party in a statement on Wednesday in Osogbo, alleged that Adeleke had been spending government funds lavishly and frivolously without necessarily reversing his earlier order of freezing the state's account.
Lawal said that Adeleke should be ready to account for any money he might have spent without due process on "the day of reckoning which is knocking".
He alleged that the government got N11 billion from Siftas; N5 billion from NG CARES; N6.7 billion from Federal Government parastatal tax liability; N3.2 billion for women projects; N4.9 billion for State Ease of Doing Business Reforms and N14 billion left in the kitty by the Oyetola administration, among others.
Lawal called on the Economic and Financial Crimes Commission (EFCC) and the Independent Corrupt Practices Commission (ICPC) to urgently beam their searchlights on the Osun finances under the embattled Adeleke.
In his reaction, Dr. Akindele Adekunle, the acting PDP Chairman, denied the allegation that the state government had received N90 billion in the last three months.
"The state account is open to the public and the public knows without being told that Gov. Adeleke is not a thieving governor like those of the past as his focus and attention is on the delivery of good governance.
"Because PDP and its government outperformed the APC and proved that people's needs can be met, the APC has become disillusioned and cannot even offer believable lies against a governor, whose popularity rating is now knocking 90 percent," he said.